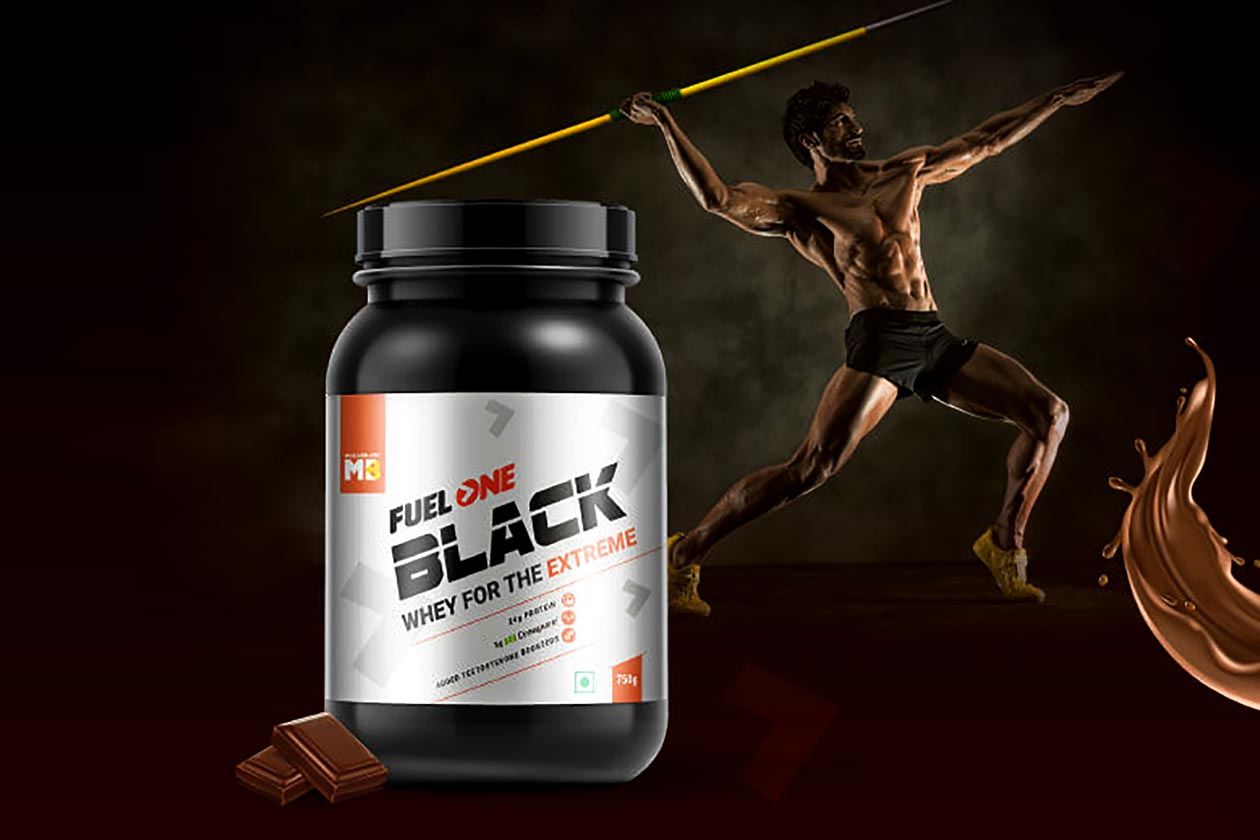 Fuel One is a separate series of sports nutrition supplements under the brand MuscleBlaze featuring Fuel One BCAA, Fuel One Whey Protein, and Whey Protein Immunity+. The Indian brand has rolled out another entry in the line this week with Fuel One Black, which like most of the other items in the collection, is a protein powder, although distinctively promoted as "whey for the extreme".
MuscleBlaze's Fuel One Black is an advanced protein powder, combining a whey-based formula providing fairly typical nutrition profile, with a few ingredients for several other sports nutrition benefits. The macros you get from that whey concentrate source are 24g of protein per serving, 4.2g of carbohydrates with none of that sugar, 1.8g of fat, and a reasonably lean calorie count of 129.
The bonus ingredients MuscleBlaze has thrown into Fuel One Black protein powder are 3g of CreaPure creatine monohydrate to additionally support muscle strength and growth. There is also a 400mg blend featuring premium KSM-66 ashwagandha and safed musli to naturally boost testosterone for better muscle recovery, and control cortisol to help with stress and fat loss.
It's not often we see brands get a little advanced in the saturated protein powder category, although that is precisely what MuscleBlaze has done in its newest Fuel One supplement to back up that callout of "whey for the extreme". The product is available now through the brand's direct-to-consumer website in the one Chocolate flavor at ₹1399 (18.79 USD) for a tub of 20 full servings.