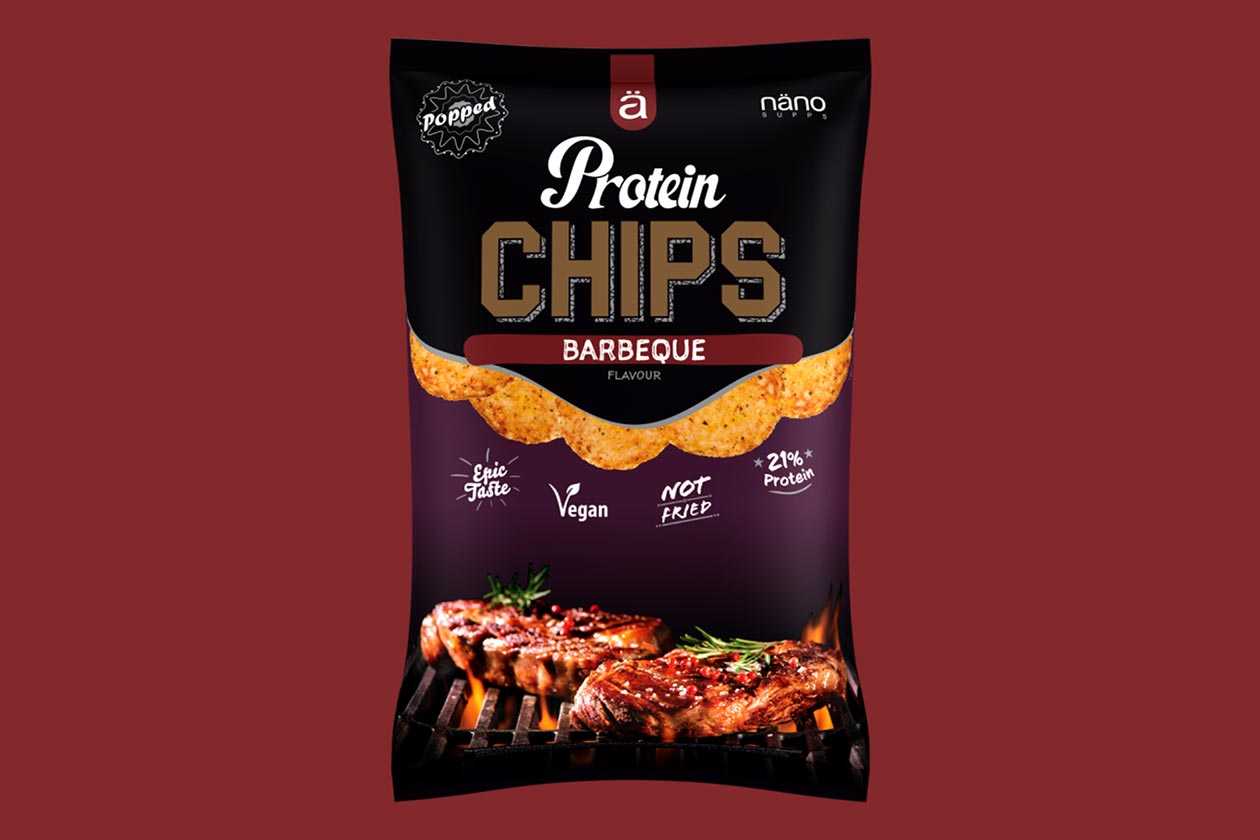 The original protein pancake brand Nano Supps out of Europe has released many different snacks, treats, and functional items over the years, and with each drop, it continues to impress and surprise. This week the creative company has come out with another entirely new protein snack, and while it isn't anything we haven't seen before, it is a great addition to Nano's growing lineup.
Protein Chips is the newest snack creation from Nano Supps, which are crispy and crunchy popped chips, and they are, of course, high in protein with around 8.4g of protein per bag. The product has launched in three flavors to start, two of them vegan in Barbeque and Sweet Chili & Lime, and the third is vegetarian, not vegan-friendly, with another classic chip taste in Sour Cream & Onion.
Most of the snacks and treats we've had from Nano Supps over the years have delivered as well as you could hope, and we don't expect anything less with its new Protein Chips. The product is out now in Europe at around €2.50 (2.82 USD) for a single bag with boxes of seven also available at €16.90 (19.05 USD).