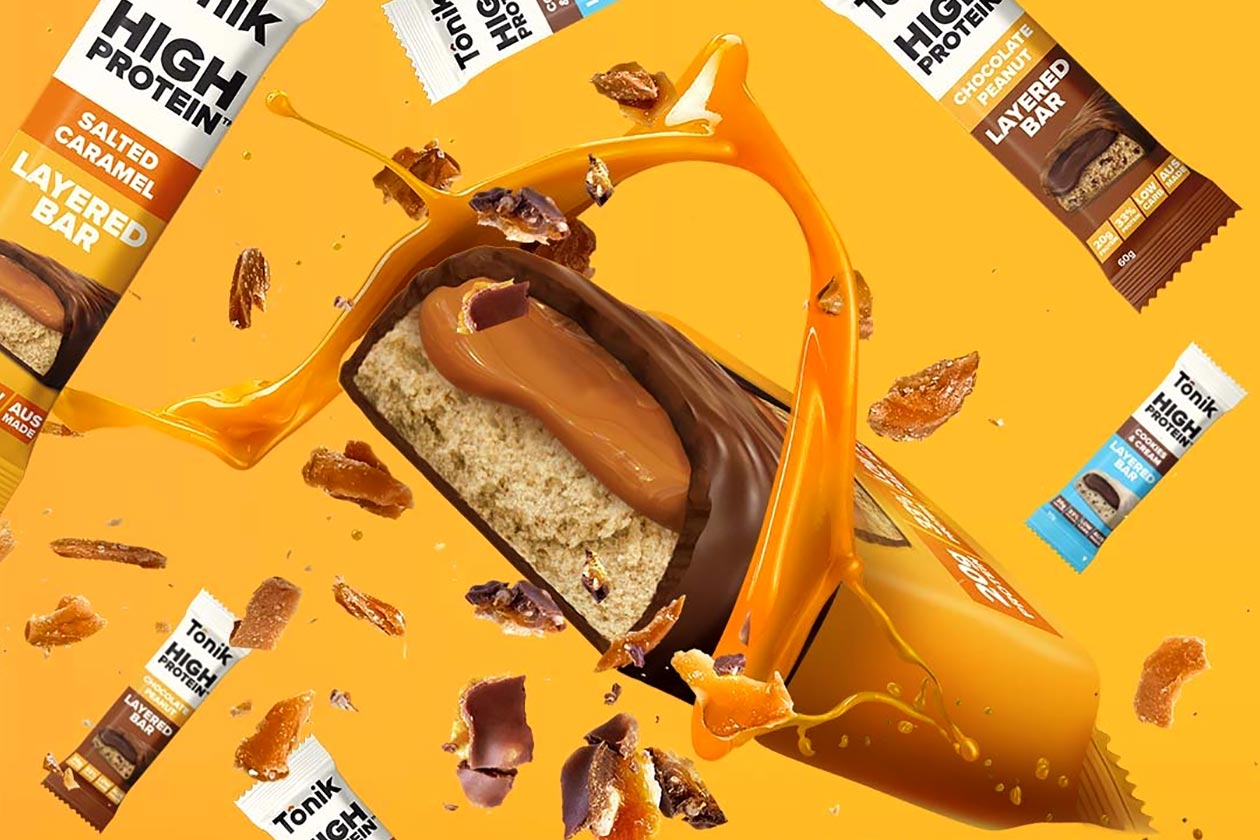 Australian functional brand Tonik Nutrition currently only has beverages on the market in the high-protein shake Tonik Pro, the vegan-friendly Tonik Plant, and the more recent Tonik Energy. Sometime in the near future, the brand is stepping outside of its regular realm of beverage and into the edible side of the functional space with the Tonik High Protein Bar.
Tonik Nutrition has previewed its all-new protein snack featuring a solid 20g of protein in a 60g bar, low carbohydrates, and three flavors confirmed so far in Cookies & Cream, Chocolate Peanut, and Salted Caramel. The product has that common doughy base layer, topped with gooey caramel or chocolate, and all wrapped in delicious milk or white chocolate.
The Tonik High Protein Bar certainly looks and sounds tasty, although we'd definitely have to get it in hand before confirming anything. Once again, the product is said to be launching soon down under in the brand's home country of Australia, and once again, it will be Tonik Nutrition's first launch that's not a beverage.