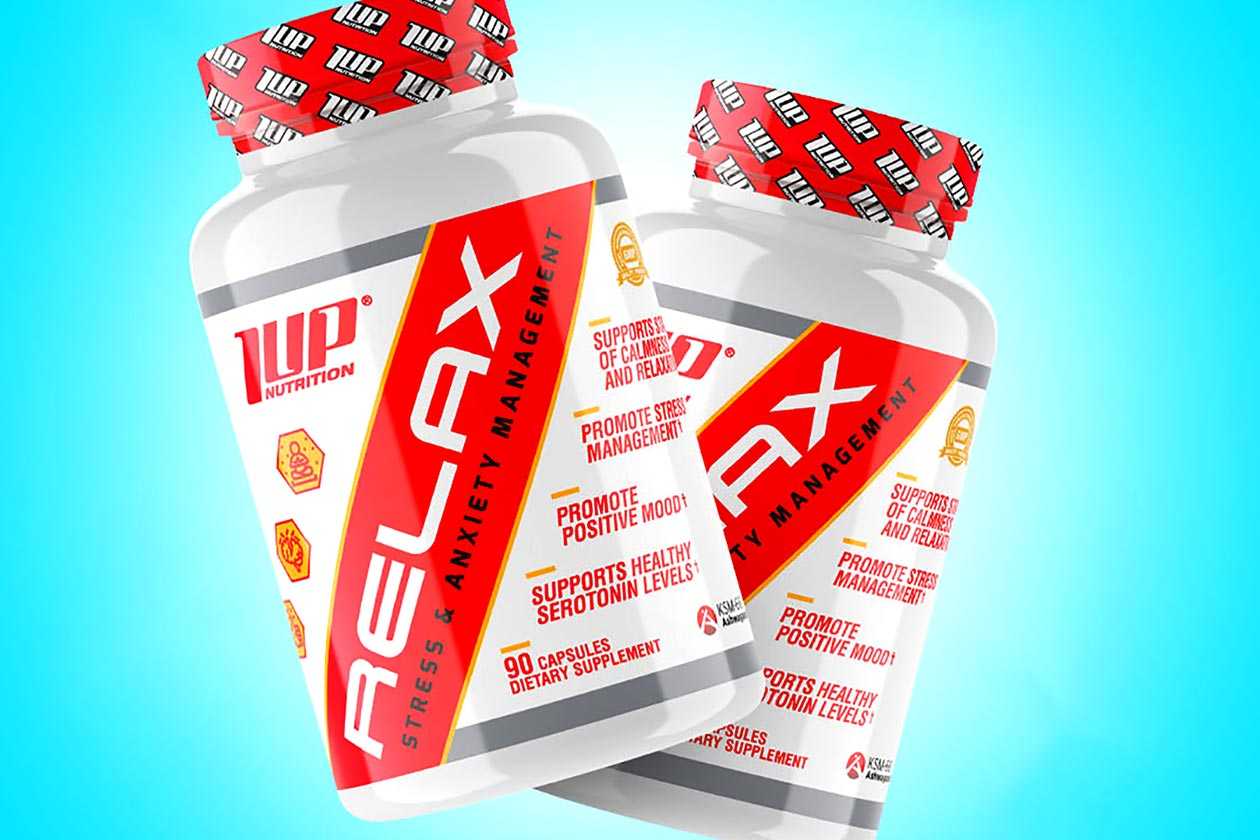 Most of the time when 1 Up Nutrition makes the news it's regarding a flavor extension for one of its popular supplements like 1 Up Whey protein powder of the high-protein 1 Up Bar. Today we have news of another drop from the ever-expanding brand, although it's regarding an entirely new product, not something we often see from the brand, with the self-explanatory Relax.
1 Up Nutrition's all-new and upcoming Relax is formulated to help you reduce stress, relax, unwind, and support a positive mood, whether that be later at night or after a long day at work or out and about. The brand has packed the supplement with a variety of typically nighttime, calming, and relaxing ingredients, including 300mg of premium KSM-66 ashwagandha and 100mg of GABA.
You can see the complete list of components making up 1 Up Nutrition's Relax formula with tyrosine also in the mix at half a gram a serving, 300mg of rhodiola, 100mg of theanine, and 300mg of lemon balm. Again, the latest 1 Up product combines several reliable and fitting ingredients at respectable amounts; all rolled up into a three capsule serving with the usual 30 per bottle.
1 Up Nutrition is planning to officially launch Relax sometime through its website around the middle of next week, so it's about one week away. The cost of the supplement has not been set, but as mentioned, it will have that usual 30 servings a bottle, and based on the brand's other products, we don't imagine it'll be reasonably priced.