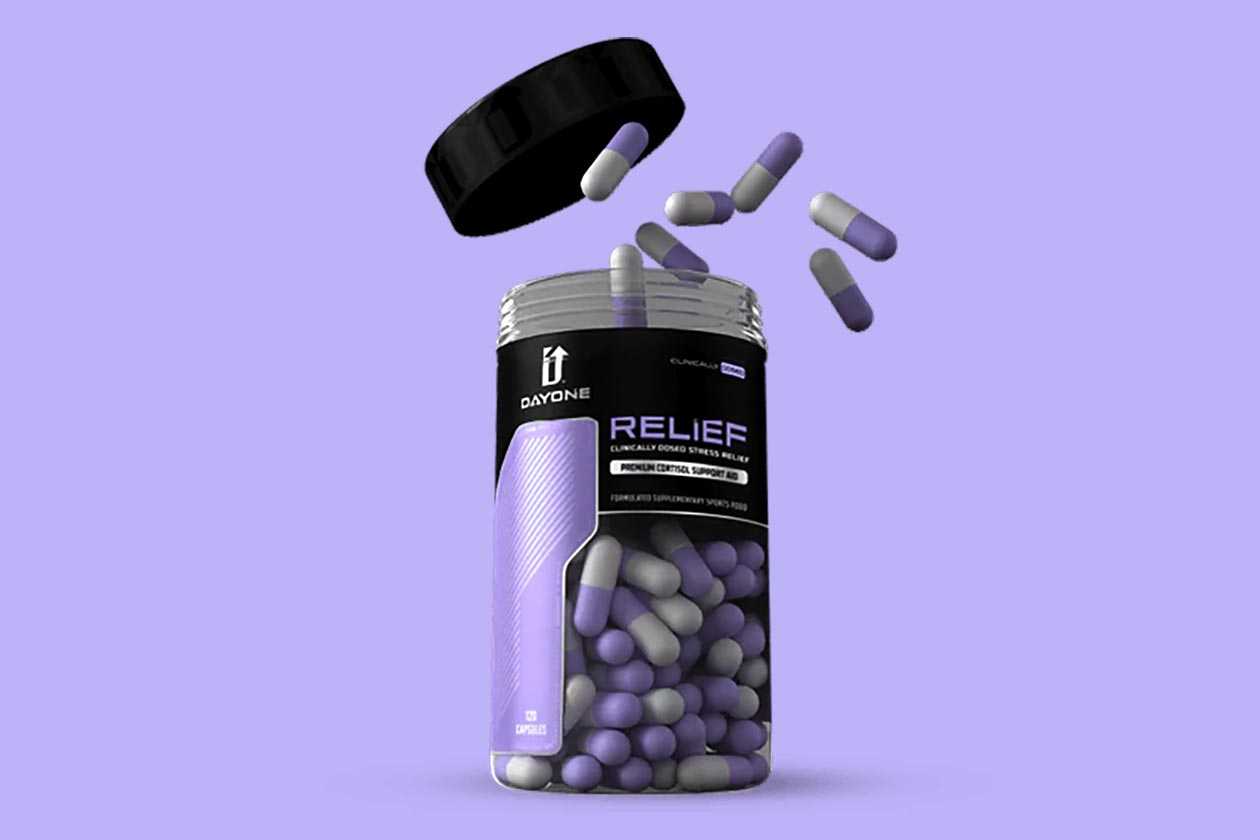 Day One Performance out of Australia has been an impressive brand since it first came to market, mainly because it hasn't taken the usual paths, and by that, we mean taken on the standard categories. Day One has gone after more uncommon spaces in the industry with separate daily health supplements for men and women, a glucose disposal agent, a comprehensive liver health formula, and now it has introduced Relief.
Relief from Day One Performance is another specialized product designed entirely to help improve and support cortisol control for better sleep, stress levels, mood, and adrenal function. If you'd seen some of the brand's other supplements, you'd know, while it does take on some uncommon categories, it also doesn't play around, pulling together quality formulas with reliable ingredients and dosages.
A daily serving of Day One Performance's Relief comes with a full 600mg of the multi-benefit KSM-66 ashwagandha and 400mg each of magnolia bark, schizandra, and rhodiola. There are three other ingredients in the product, all identically dosed at 300mg in a daily serving with theanine, 5-HTP, and bacopa, again with everything in there for complete cortisol support and control, which brings with it those many benefits mentioned.
Relief can stack perfectly with any of Day One Performance's other supplements, and its price is right around some of those others as well, coming in at $79.95 (60.07 USD) through the Australian brand's online store for a bottle of 120 capsules, which is enough to supply you for a full month.