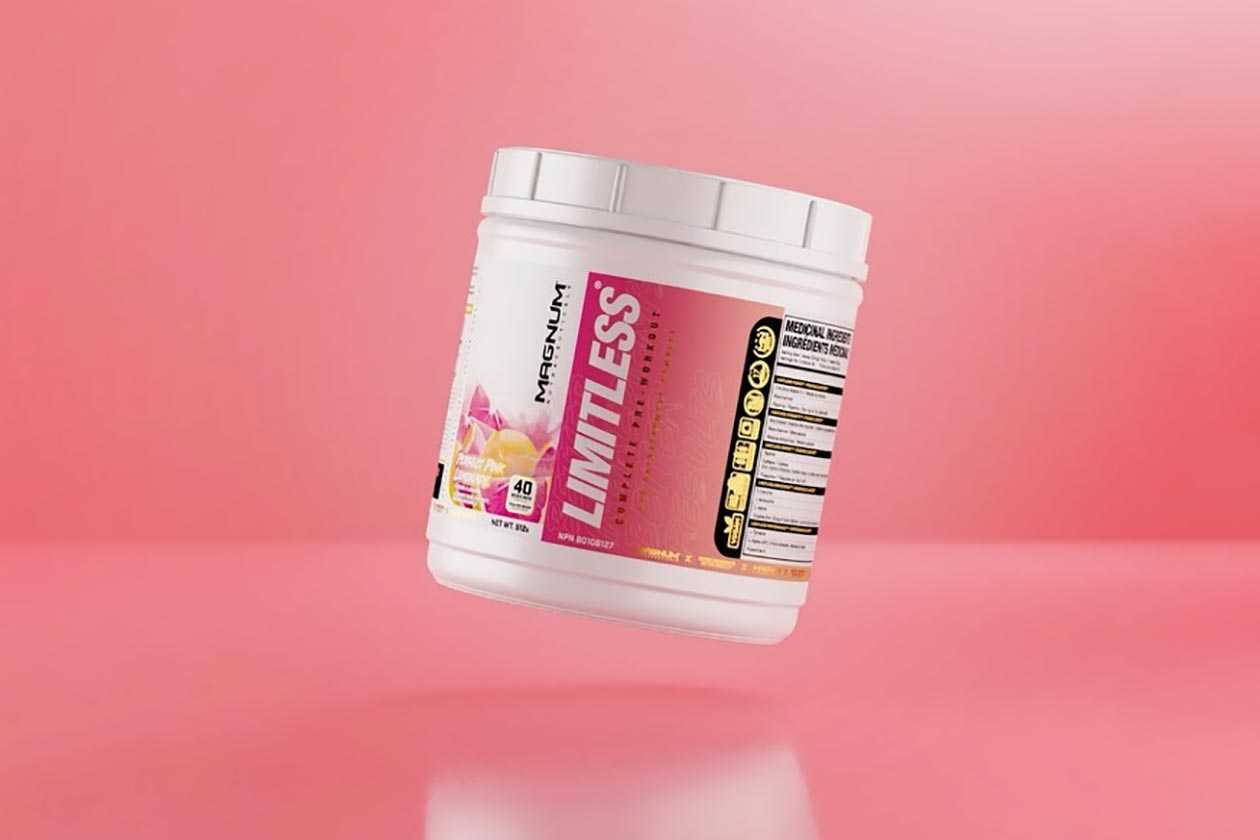 Limitless is the flagship pre-workout from Canadian supplement company Magnum, originally introduced several years ago in 2015. The highly competitive category has evolved a lot since then, so for 2022, the brand has decided to revamp and reformulate the product. The latest iteration of Limitless relies on a whole new set of ingredients, quite different from the original but still designed to power you through your workout.
We've got the facts panel for Magnum's refreshed version of its Limitless pre-workout in the image below, with a few ingredients being carried from the original, although it's mostly an entirely new supplement. For strength and performance, the brand has packed the product's maximum two-scoop serving with 3.2 of beta-alanine, a respectable 2g of betaine, and a full 5g of tried and true creatine monohydrate.
It is worth noting the facts panel above lists dosages for a single serving of Magnum's Limitless, but two will get you the more complete experience, and at that amount, you still get a good amount of servings per tub at 20. Also, filling out the pre-workout's maximum serving is 6g of citrulline malate for pumps, a gram of tyrosine and 150mg of alpha-GPC for focus, and 300mg of caffeine and 25mg of TeaCrine for energy.
Magnum's 2022 Limitless is one of the rare pre-workouts that includes BCAAs to support recovery and endurance, with 2g in that full two-scoop serving, and at the usual 2:1:1 ratio of a gram of leucine and half a gram each of isoleucine and valine. The brand has set a hard launch date of March 25th, which is a week from today, and it'll debut in five flavors, including Perfect Pink Lemonade and Fruit Punched.