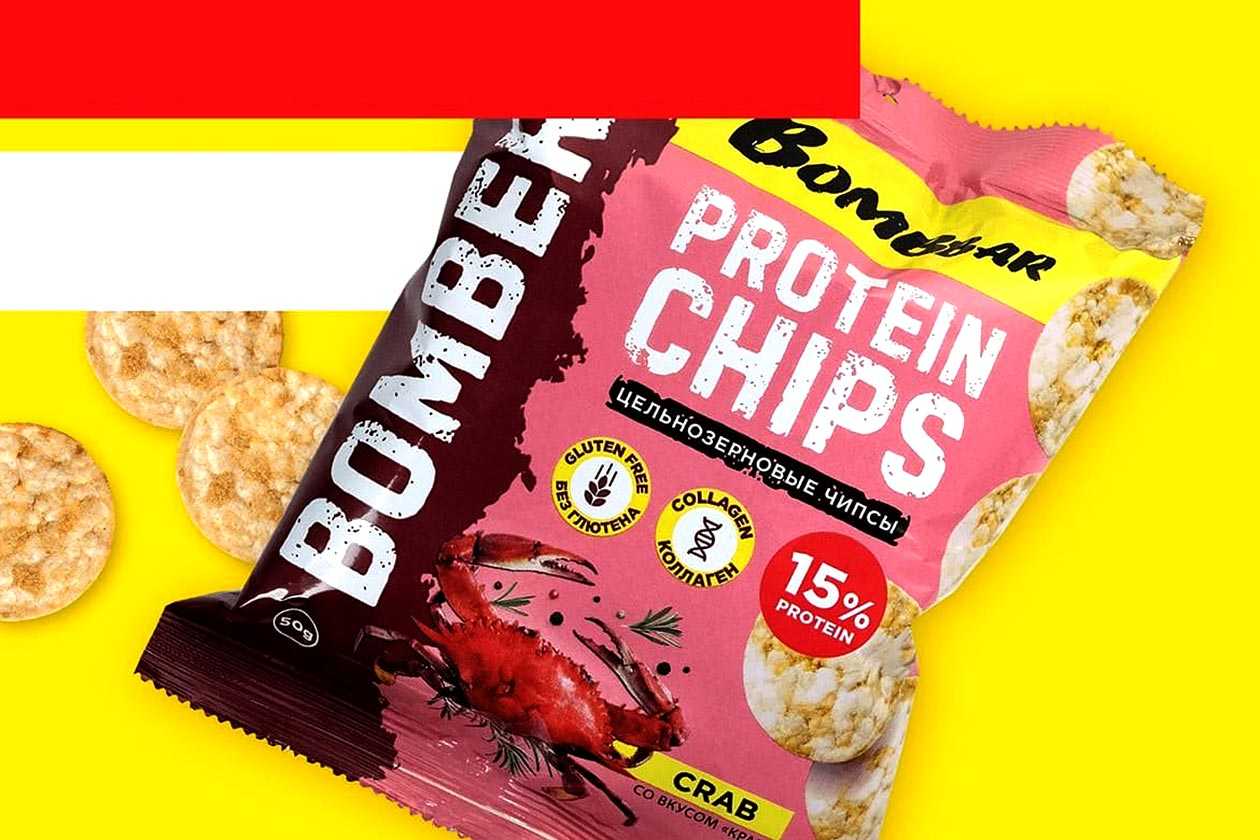 Bombers Protein Chips is a whole grain, plant-based chip-style snack from the Russian functional food company Bombbar, which kicked off the year for the brand, launching in the first few days of January. The product isn't overly high in protein despite being called Bombers Protein Chips, with 8g per bag, a relatively high 26 to 27g of carbohydrates, just 2g of fat, and 152 calories.
Bombbar is back, three months after the launch of Bombers Protein Chips, adding another two flavors to the protein snack, and they're extremely different from its original Cheesy Cheese, and Bacon and Paprika. Now available alongside those two tastes are Milk Chocolate and Crab, both of those very clearly rare chip flavors and neither of which we've seen in the format.
If you'd like to try either of Bombbar's incredibly intriguing Milk Chocolate and Crab flavors of Bombers Protein Chips, you can pick them up today from the brand's online store at 420₽ (5.03 USD) for a pack of six bags. The flavor extensions have the same sort of macros as the other options at 8g of protein, 26 to 27g of carbohydrates, under 2g of fat, and 139 to 152 calories.