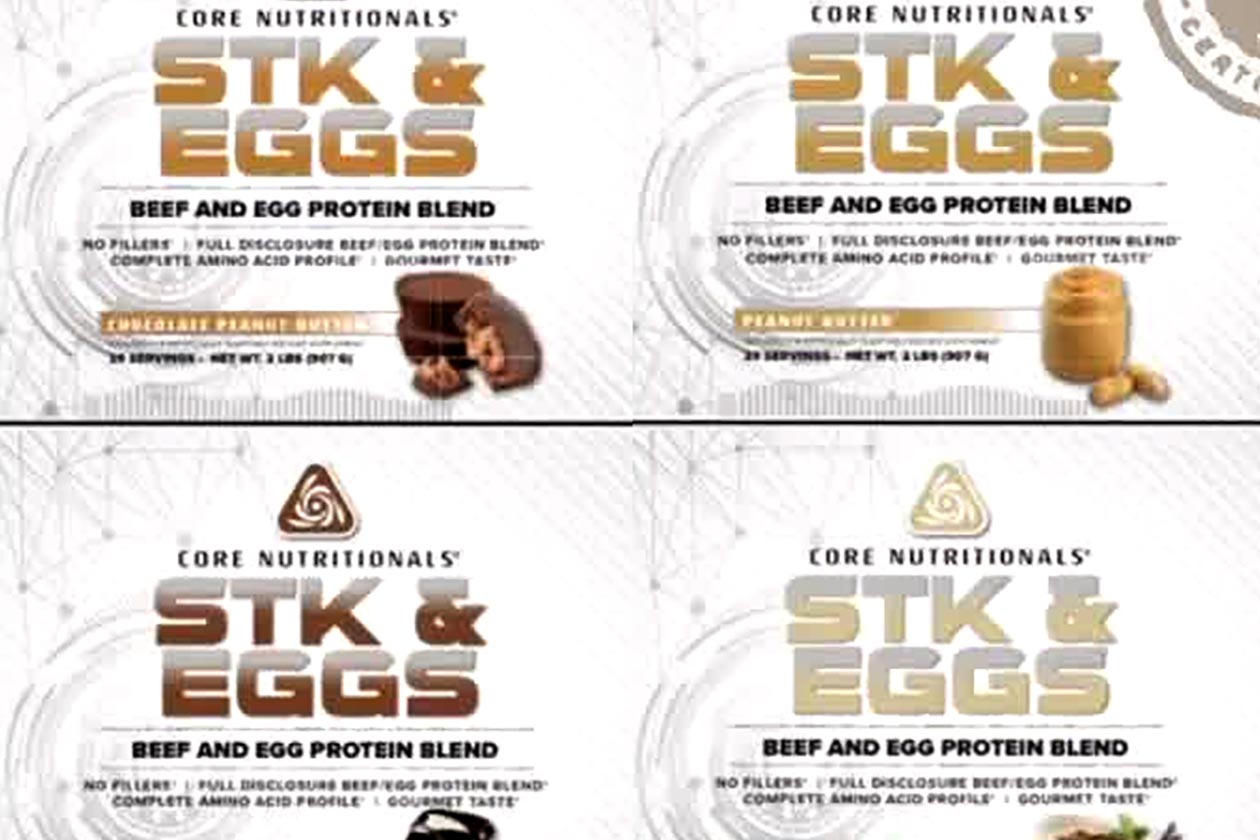 When it comes to protein powder, Core Nutritionals already has you covered from multiple angles. There is the reputable brand's blend style formula Core Pro; the premium whey isolate Core ISO; plant-based Core Vegan; the packed-out post-workout Core Post; balanced meal replacement Core MRP; and the most recent release, the sludge making supplement, Core Pudd'n.
While Core Nutritionals currently has its hand in almost every area of protein powder, it is now getting ready to add another product to its arsenal of competitors in the saturated category. The brand has shared a sneak peek at a supplement similar to what we saw previewed from Primeval Labs a couple of years ago, with a beef and egg-based protein product named STK & Eggs.
Like its other protein powders, Core Nutritionals' STK & Eggs will feature a fully transparent label, where it tells you how much of the protein per serving comes from its beef and egg sources. We don't know too much else about the supplement, although it looks like it will just be a good source of protein, with nothing else to the product outside of the beef and egg-powered protein.
Core Nutritionals has not set a launch date, week, or rough timeframe for its STK & Eggs protein powder, but it has confirmed it'll debut with three of the four flavors you can see pictured above in Chocolate, Chocolate Peanut Butter, and Vanilla.