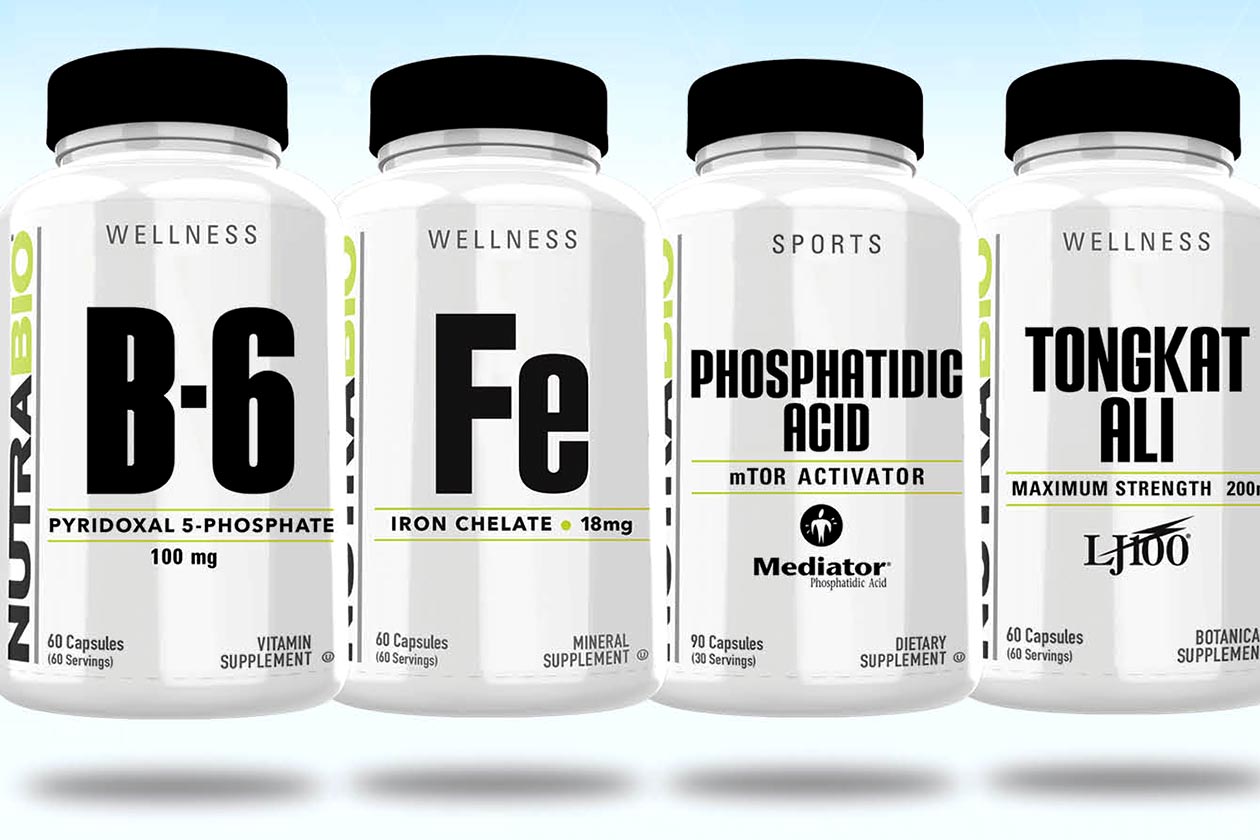 As promised, Nutrbaio has closed out the week with the release of two simple yet premium standalone supplements in the vitamin B6 formula B6 and the iron product Fe. Both items rely on higher-quality, more bioavailable sources for their key ingredients, with B6 featuring pyridoxal 5-phosphate and Fe powered by Ferrochel branded ferrous bisglycinate chelate.
You can purchase B6 and Fe from Nutrabio's official online store, with the former priced at $14.99 and the latter a little under the $10 mark at $8.49. It turns out that those two supplements aren't alone, as the reputable brand has snuck out two others. Arriving alongside B6 and Fe are Phosphatidic Acid and Tongkat Ali, and once again, they don't just feature the standard versions.
Nutrabio's Phosphatidic Acid has a full 1.5g of Mediator branded phosphatidic acid per serving to support muscle strength and size, and in Tongkat Ali, you get 200mg of LJ100 for libido, muscle mass, and fat loss. Those are also available at nutrabio.com, and being premium ingredients, they have a more premium price of $49.99 for Phosphatidic Acid and $44.99 for Tongkat Ali.