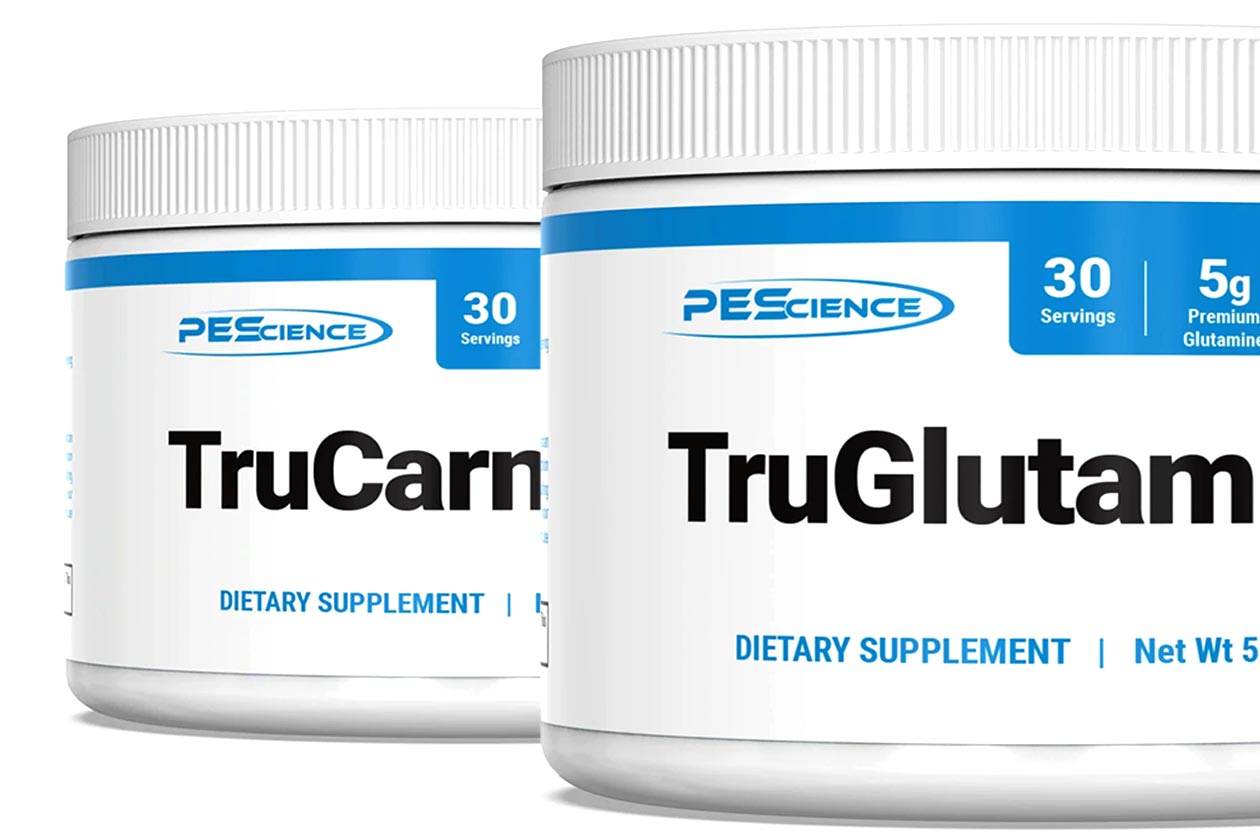 Tru is the name PEScience uses for many of its straightforward supplements, although some aren't as basic as others. Over the years, the brand has put it to use in the likes of TruCreatine, TruCLA, the more complex TruRecover, TruZMA, and the comprehensive TruMulti. The line continues this month with the reveal of two more Tru-named products, both of them with pretty simple formulas.
PEScience's newest supplements are TruGlutamine and TruCarnitine, the former featuring 5g of unflavored fermented glutamine in each of its 30 servings per tub. TruCarnitine is a touch more advanced, as it doesn't just feature carnitine. In each of that product's 30 servings, you get a solid 2g of carnitine tartrate and a gram of choline bitartrate to increase your body's own levels of carnitine.
PEScience has put together a whole page going further into detail about the combination of carnitine and choline in TruCarnitine, creating what it calls "Carnitine Done Right". Directly through the brand's website, both TruGlutamine and TruCarnitine cost $19.99 for a full-size tub or $17 with our Stack3d Insider coupon, although do note, only TruGlutamine is available for purchase at the moment.