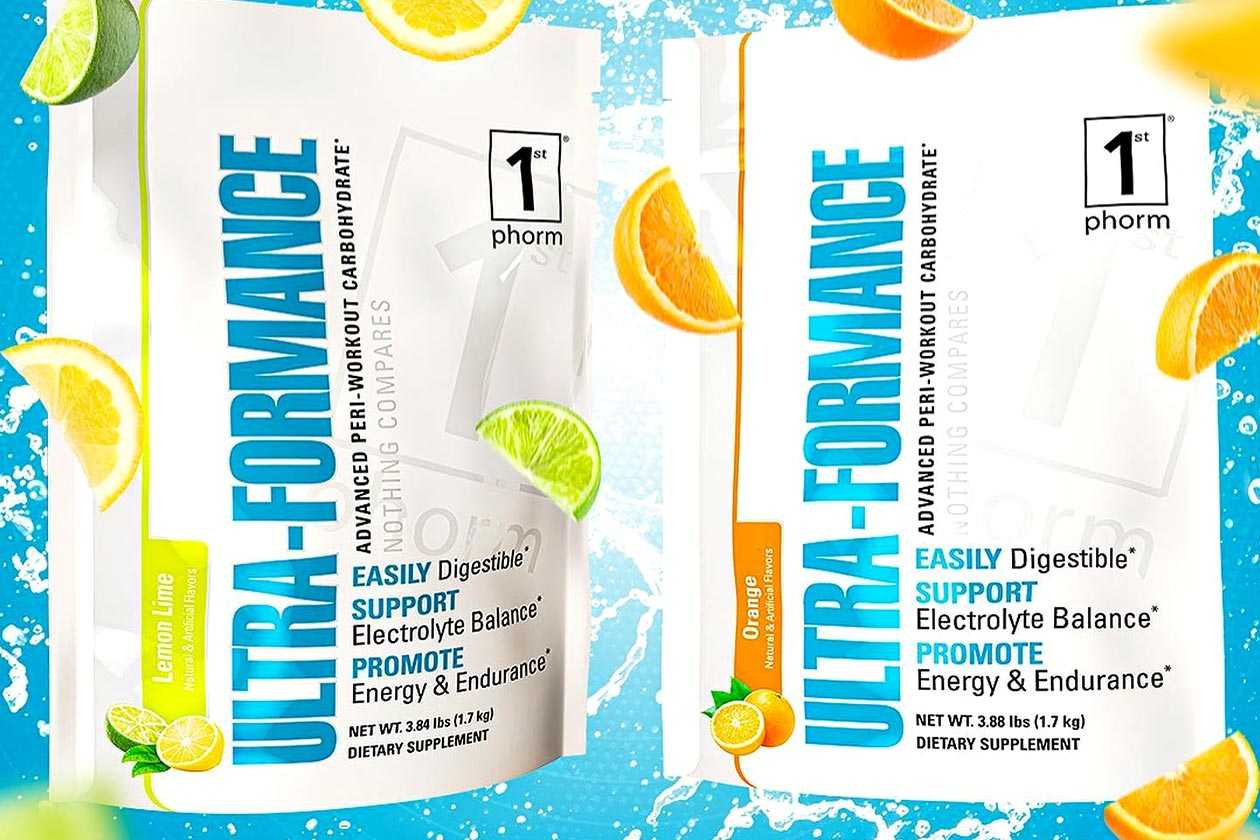 1st Phorm has been on quite the run lately, dropping a couple of new supplements, including a flavored version of its comprehensive health formula Micro-Factor and the plant-based snack, Vegan Power Pro Bar. As May comes to a close, the brand is sneaking in one last launch, and it is a performance-focused product combining electrolytes and a solid dose of carbohydrates.
Ultra-Formance is a peri-workout supplement from 1st Phorm, bringing together a hefty blend of electrolytes to support hydration and performance, and 24g of energy and endurance fueling carbohydrates. Those carbs are coming from 10g of fructose, 10g of dextrose, and 5g of Cluster Dextrin HBCD, with everything wrapped in a Lemon Lime and Orange-flavored powder.
1st Phorm's Ultra-Formance will cost you $49.99, although it is worth noting you get a lot more than the usual 30 servings in a full-size bag at 60, although if you prefer closer to 50g of carbohydrates, you can double serve, and that total will drop to 30. The brand doesn't have a sale right now for Memorial Day, although Memorial Day is next week, so if you don't mind waiting for a few days, you could end up getting a discount on Ultra-Formance.