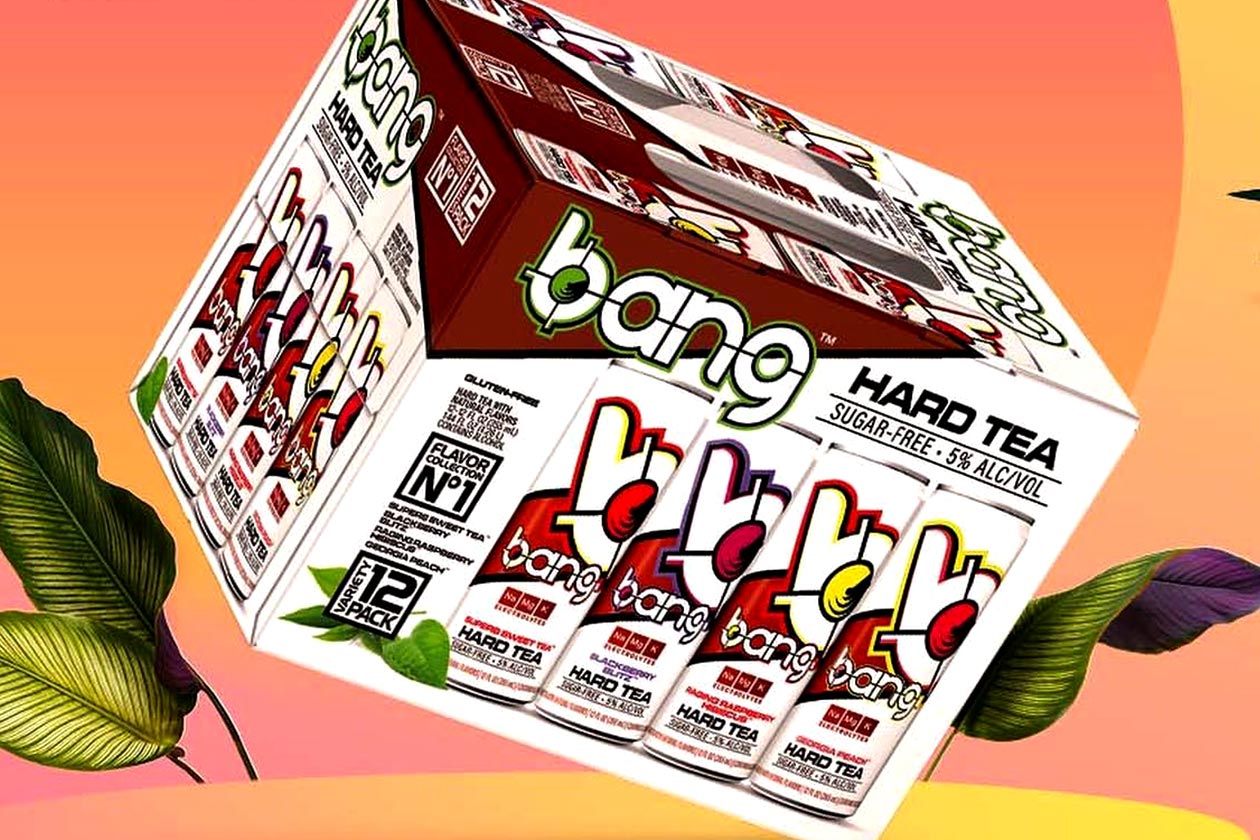 The beverage giant Bang, known mostly for its high-energy Bang Energy drink, has come out with a spin-off of its non-caffeinated drink, Bang Hard Seltzer. The brand has created Bang Hard Tea, which is an alcoholic beverage like Bang Hard Seltzer, although instead of seltzer, it is tea with a twist, and it has several flavors to choose from.
The all-new Bang Hard Tea is 5% alcohol, has added electrolytes to support hydration, zero sugar, and again, it comes in a nice variety of flavors, four to be exact. The options making up the menu of the newest Bang drink are the three Bang Energy flavors, Georgia Peach, Raging Raspberry Hibiscus and Blackberry Blitz, and Superb Sweet Tea.
Bang has said its Bang Hard Tea is available now in several states, including Alabama, Michigan, Georgia, Pennsylvania, Tennessee, and North Carolina. The alcoholic tea drink conveniently comes in a variety bundle with three of each of the four flavors, with the likes of the online store The Beer & Beverage Shoppe selling it at $20.99 for a single case.