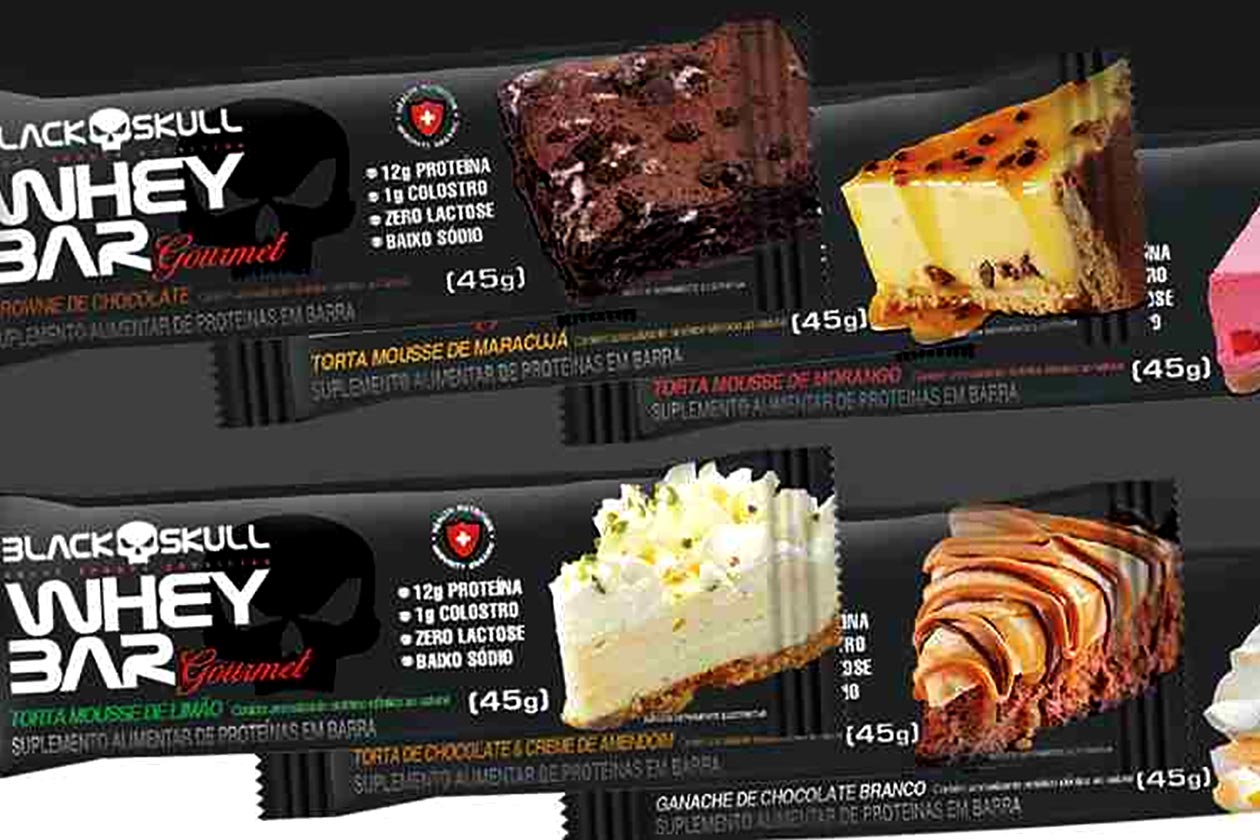 Major Brazilian sports nutrition brand Black Skull has introduced an all-new on-the-go protein snack with Whey Bar Gourmet. This isn't the first functional product we've seen from the company, although it sounds like it might be the tastiest. Black Skull appears to have put a strong focus on flavor in this one with a more moderate amount of protein at 12g, and, of course, you get the word "Gourmet" right in the name.
Black Skull relies on a blend of sources to provide its 12g of protein in Whey Bar Gourmet, including whey concentrate and isolate, bovine colostrum, soy isolate, and egg albumin. The brand actually transparently lists the amount of colostrum in that blend as a gram. Unfortunately, we don't know what any of the other macros in Whey Bar Gourmet are yet; only that 12g of protein squeezed into every 45g Whey Bar Gourmet.
Considering it's an entirely new product, Black Skull has launched Whey Bar Gourmet with an impressive number of flavors. There are a total of seven options for the protein snack in Chocolate & Peanut Cake, Chocolate Brownie, Strawberry Cake, Cookies & Cream, Passionfruit Cake, Lemon Mousse, and White Chocolate Ganache, all available in Brazil in boxes of 12.