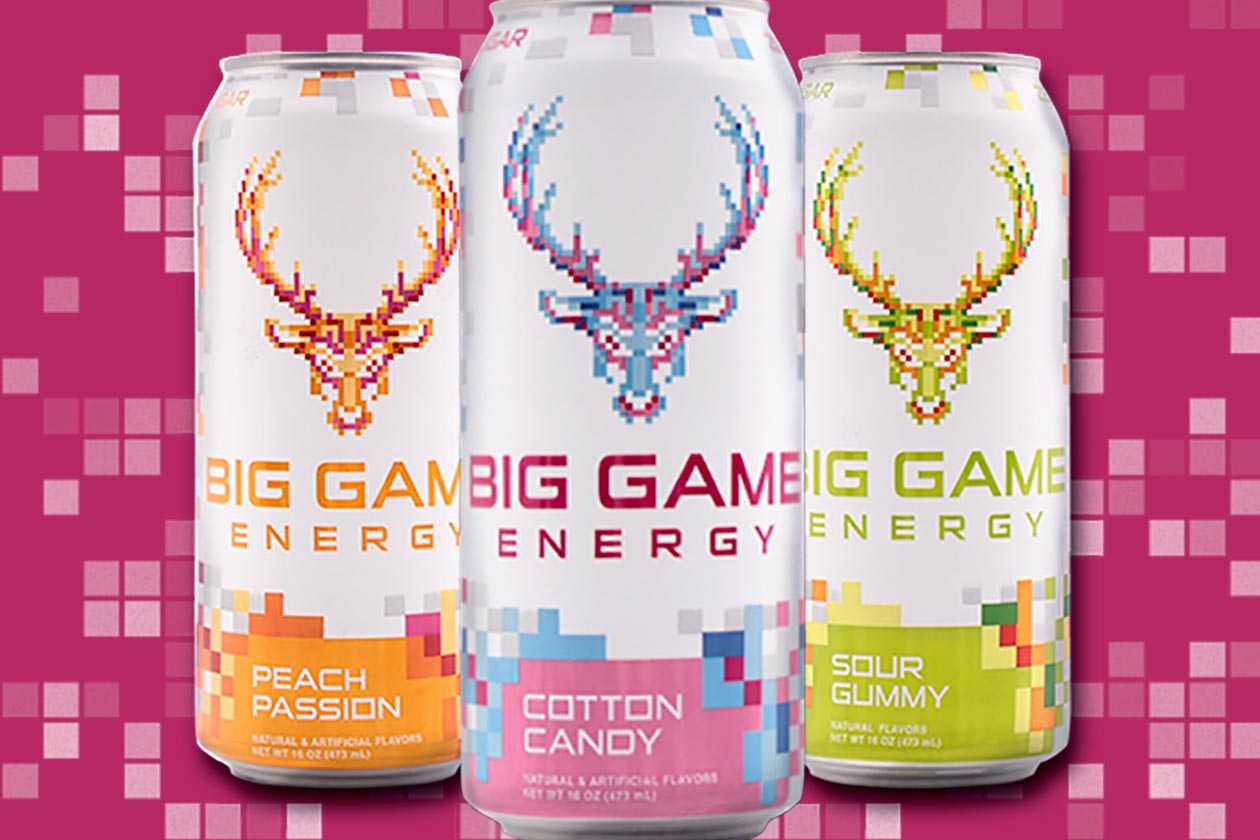 It turns out Bucked Up's foray into the fast-growing world of gaming supplements doesn't stop at the Big Game Energy powder product now available at The Vitamin Shoppe. The sports nutrition company known for supplements like the self-titled pre-workout Bucked Up and the protein powder Buck Feed, also has a Big Game Energy drink. The ingredients and dosages in the beverage are not identical, but they are similar.
NooLVL-backed formula
Bucked Up doesn't have a transparent label for the Big Game Energy drink like it does the Big Game Energy supplement, although it does have an ingredient list, hence why we can say the formula is similar to the powder. The components carried over for the beverage include unlisted amounts of taurine, the premium and proven gaming ingredient NooLVL, n-acetyl-l-tyrosine, and alpha-GPC, although the drink has AlphaSize branded alpha-GPC.
There are some ingredients in the Big Game Energy drink you won't find in Bucked Up's supplement variant, including the vision and eye health-supporting lutein and zeaxanthin, and a lighter amount of caffeine. While the Big Game Energy powder has a high-powered 300mg per serving, Bucked Up cuts it in half for the beverage, taking it down to a moderate and our preferred range for outside of the gym energy at 150mg.
Zero calorie flavors
There are three flavors of the Big Game Energy drink, and they're identical to the menu of the Bucked Up gaming powder supplement in Sour Gummy, Cotton Candy, and Peach Passion. For those that like their energy drinks clean with non-existent nutrition, you'll be pleased to know the Big Game Energy beverage does indeed take that route having absolutely no sugar, carbohydrates, or calories in an entire can.
Where to buy Big Game Energy
Bucked Up's Big Game Energy drink is now available but not at The Vitamin Shoppe. You'll need to head to the brand's separate Big Game Energy online store at biggame.gg, where you can buy both or either of the gaming products. The supplement is the same price direct as it is at The Vitamin Shoppe at $49.99 for a tub of 30 servings, while the beverage is right around its competition at $29.99 for a case of a dozen cans.