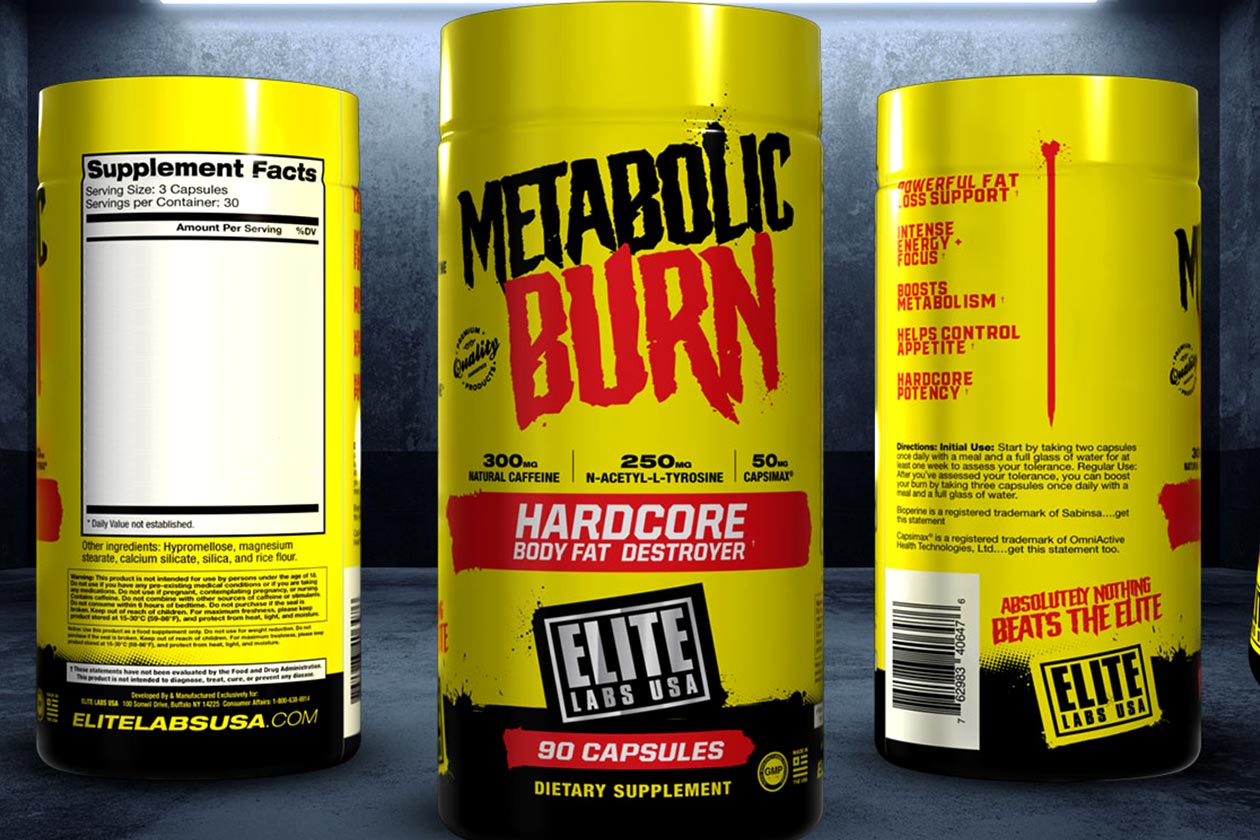 The supplement company known for its mass gainers, Elite Labs, has been increasingly busy these past couple of months, announcing a couple of entirely new products, including the calorie-loaded Metabolic Mass. It also hinted that it would be coming out with some sort of weight loss supplement in the near future, and today we have a better look at what is officially titled Metabolic Burn.
Despite Elite Labs being around in the industry for several years, it hasn't really touched the competitive world of weight loss products or at least with a dedicated supplement. There was Pre-Cuts, although that was a hybrid formula combining pre-workout and fat-burning ingredients. Metabolic Burn will essentially be the brand's first real and advanced entry into the category.
Elite Labs hasn't shared the entire formula for Metabolic Burn, although the preview above highlights what kind of benefits it'll provide and some of its ingredients. The product is built to increase energy and focus, enhance thermogenesis and metabolism, control appetite, and support overall weight loss. The few ingredients we can confirm are 50mg of premium and proven CapsiMax, 250mg of n-acetyl-l-tyrosine, and a reliable 300mg of natural caffeine.
More information on Elite Labs' upcoming Metabolic Burn will be rolling out soon, with a more detailed look at all of its ingredients in its fully transparent formula with availability to follow. Again, the brand has been quite busy this year, with Metabolic Burn being the third all-new supplement it's announced alongside Metabolic Mass and the tablet product Metabolic Amino 9000.