Several months ago, in October of last year, MTS Nutrition shared a sneak peek at a sequel to its pre-workout Clash with what appeared to be a supplement named Clash-3D. The product was suspected to be featuring the muscle pump-enhancing blend 3D Pump, and now that supplement has become available, not only confirming the official name is Clash-3D but that it features 3D Pump.
MTS Nutrition's Clash-3D is indeed a sequel to the brand's original, comprehensive pre-workout simply named Clash, with a fresh new set of ingredients and dosages. The last time we remember MTS reformulating Clash was back in 2019 when the product removed its hordenine and TeaCrine. It still packed a well-rounded formula with 6g of pure citrulline, 3.2g of CarnoSy n branded beta-alanine, and a full 5g of CreaPure creatine monohydrate.
The all-new Clash-3D does have some features in common with its predecessor Clash, although, for the most part, it is a completely different formula. To power pumps, the revamped pre-workout comes with 6g of the 3D Pump blend of citrulline, glycerol, and amla fruit, and 254mg of VasoDrive-AP. Then for endurance and strength, the supplement has held on to its 5g of creatine and added a gram of the premium PeakO2 performance blend.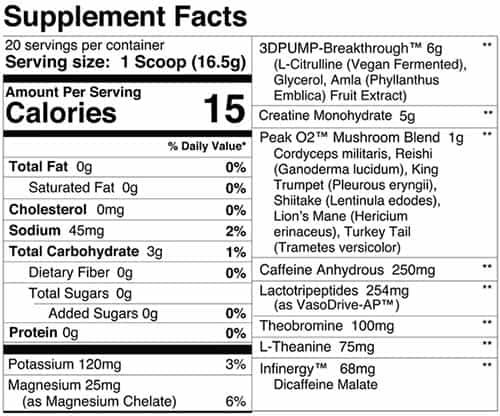 Lastly, to take care of energy and mental focus, MTS Nutrition's Clash-3D has 100mg of theobromine, and a caffeine blend with 250mg of caffeine anhydrous and 68mg of Infinergy di-caffeine malate. The brand has definitely maintained the focus on pumps and performance in its evolution of Clash, which should certainly please fans of the long-running MTS Nutrition pre-workout.
With the state of the industry compared to the last time Clash was reformulated, MTS Nutrition has done an incredible job at keeping the price of Clash-3D similar to what fans of the previous version are used to. While the last Clash launched at $36.99, Clash-3D will only cost a few dollars more at $39.99 from Tiger Fitness with the same 20 full servings per tub in Freedom Pop and Sour Apple flavors.