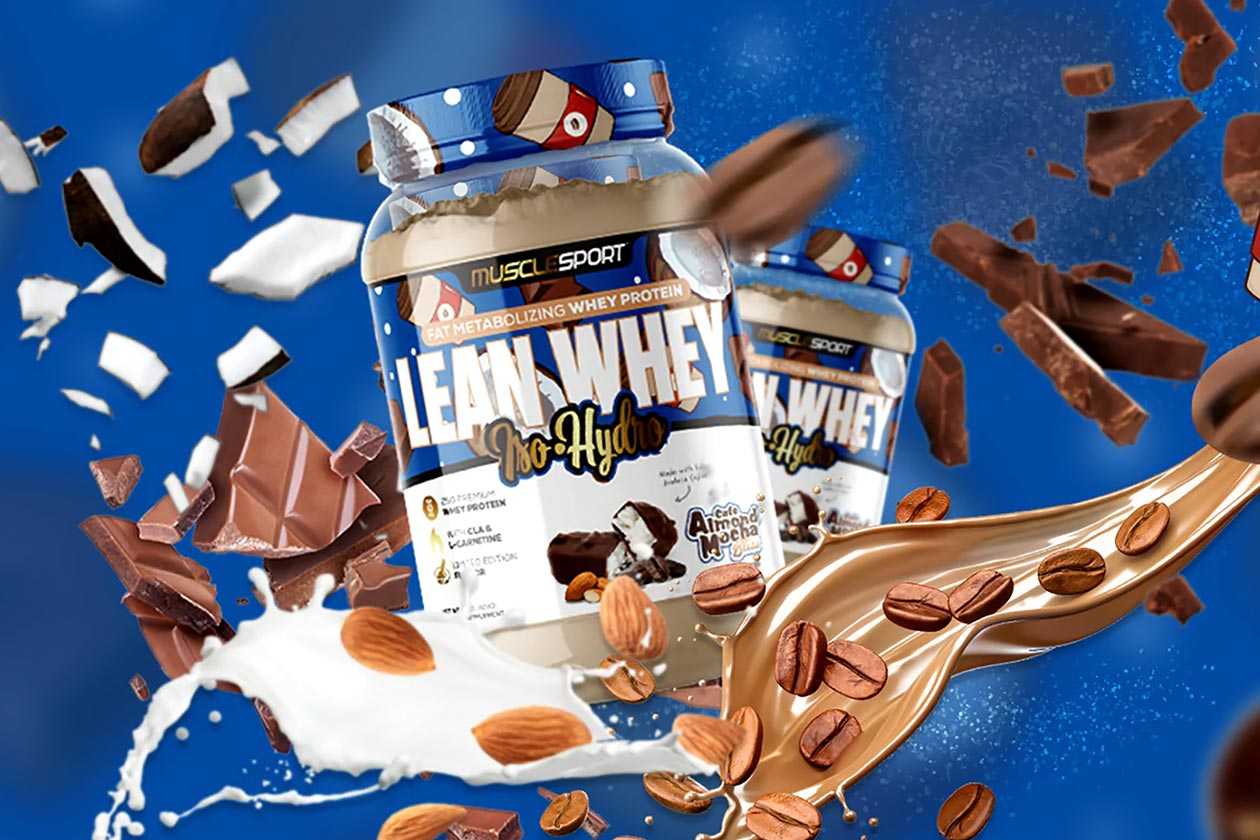 Every time we mention Muscle Sport, we make sure we don't leave out the fact that it is very familiar with putting together unique and creative flavors, especially for its flagship protein powder, Lean Whey. It has done this many times over the years, including its original hit cereal creation, Lean Charms, with sweet, crunchy and, of course, real pieces of cereal throughout the powder itself.
Muscle Sport has rolled out another uncommon option for its Lean Whey protein powder, bringing a bit of a coffee spin to the supplement with Cafe Almond Mocha Bliss. To make it an authentic experience, the brand has thrown a few additional features into this one, including tasty shredded coconut and actual arabica coffee, which adds a mildly energizing 25mg of caffeine to each serving.
Muscle Sport's Cafe Almond Mocha Bliss Lean Whey is a limited launch and has all of the usual Lean Whey nutrition in 25g of protein, 2g of carbohydrates, 2.5g of fat, and 130 calories, as well as its added weight loss ingredients with carnitine tartrate and CLA. You can grab the brand's newest flavor creation of Lean Whey straight from its website in its smaller 2lb tub size at $47.99 each.