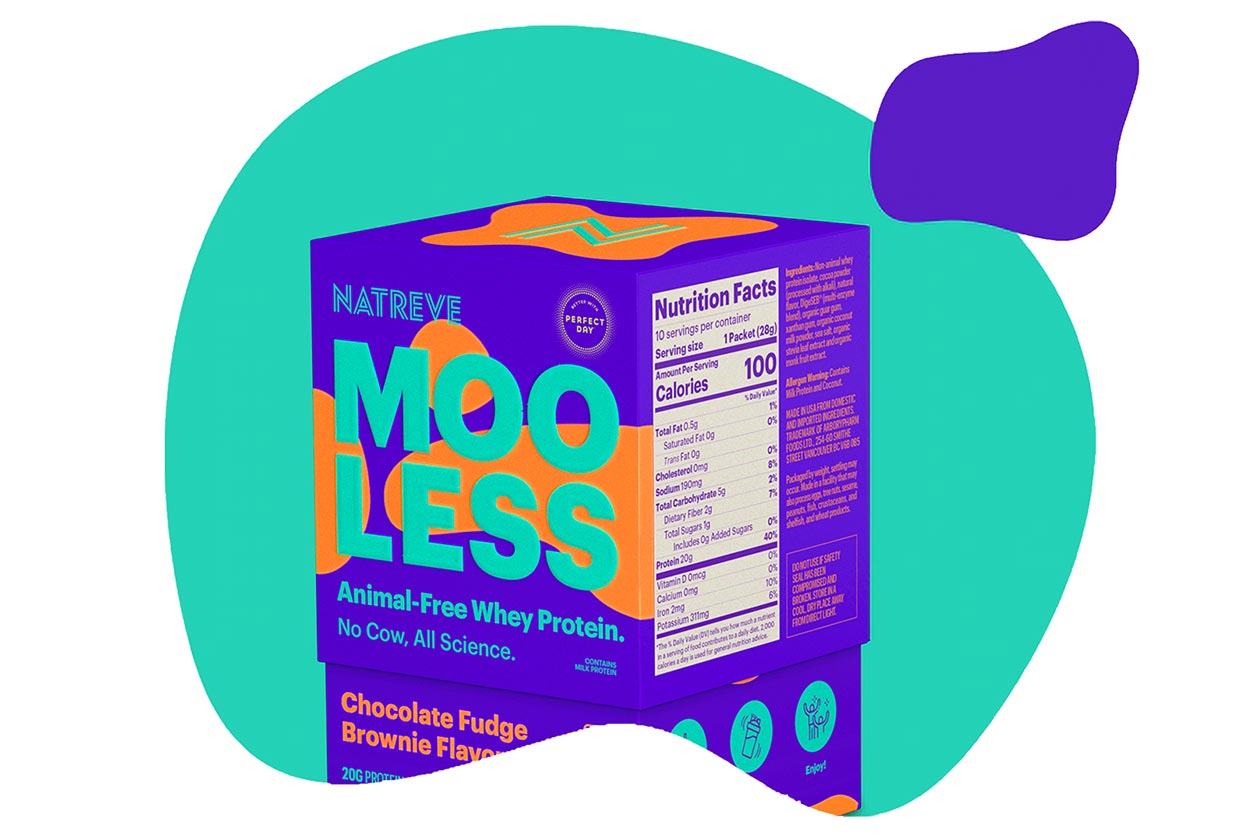 Lifestyle company Natreve has launched its long-awaited third protein powder, separate but similar to its already available supplements, the grass-fed Whey Protein Powder and the plant-based Vegan Protein Powder. For those that didn't see the brand's previous announcement, Mooless is the name of its third protein product made using the innovative animal-free whey from Perfect Day.
Animal-free whey is indeed an incredibly interesting innovation that is identical to the whey protein we've come to know and appreciate, but no animals are used in its production process. The way it works is Perfect Day gives a genetic blueprint to microflora, which then produces milk, to in turn create high-quality, animal-free whey protein.
Natreve has taken Perfect Day's unique whey protein and put it into the all-new protein supplement Mooless, providing 20g of protein per serving, all from animal-free whey isolate. That goes alongside 5g of carbohydrates with only a gram of that sugar, under a gram of fat, and a lean 100 calories. That is for the Chocolate Fudge Brownie flavor of Mooless, of which there are three other options.
The rest of the menu for Natreve's Mooless protein powder consists of Vanilla Cupcake, Cookies & Cream, and for a fresh fruity touch, Strawberry Shortcake. The only catch with the product is that it's expensive, as a small box of only ten servings will cost you $39.99, $10 more than California Performance Co's animal-free V-Whey and that has 15 servings and a similar amount of protein.