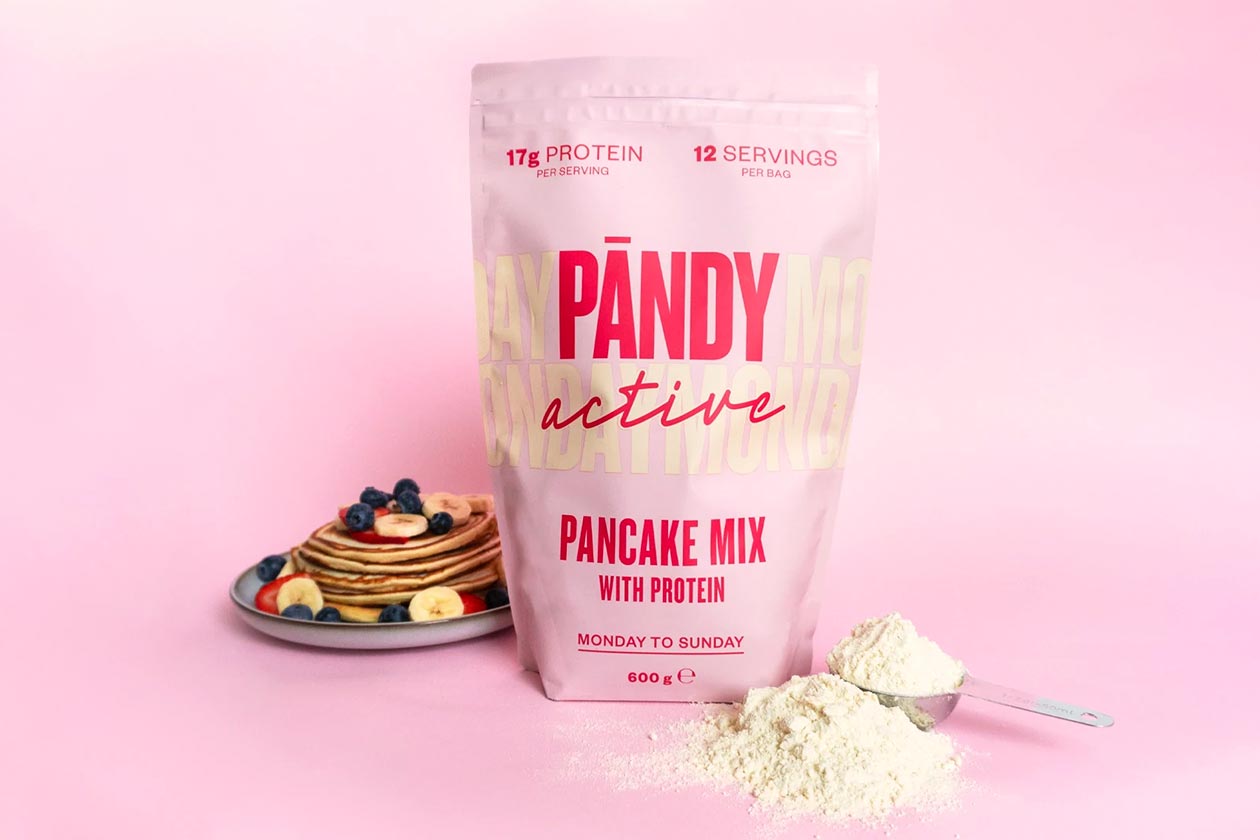 Swedish functional brand Pandy has come a long way since its original low-calorie protein candy, self-titled Pandy. It now has protein bars, protein powder, energy drinks, squeezable nut butter, and lentil-based chips. The brand has expanded its functional supplement side this month, introducing a simple powder product for fans to make protein pancakes in their own home.
Pandy's all-new Protein Pancake Mix is made with oat flour, whey concentrate, maltodextrin, egg whites, and whole egg powder, which you simply mix with water to turn into protein-packed pancake batter. The amount of protein you get in a 50g serving is reasonable at 17g, although the carbohydrates are also up there at 22g with 1.3g of that sugar, 1.95g of fat, and 178 calories.
Currently, Pandy's Protein Pancake Mix comes in a plain flavor, or essentially naturally flavored, and with 600g of powder in every bag, there is room to serve 12 breakfasts. You can grab the baking supplement straight from Pandy's online store at 149 kr (15.09 USD), and while it doesn't have many options to start, we imagine if it proves popular, Pandy will expand its menu.