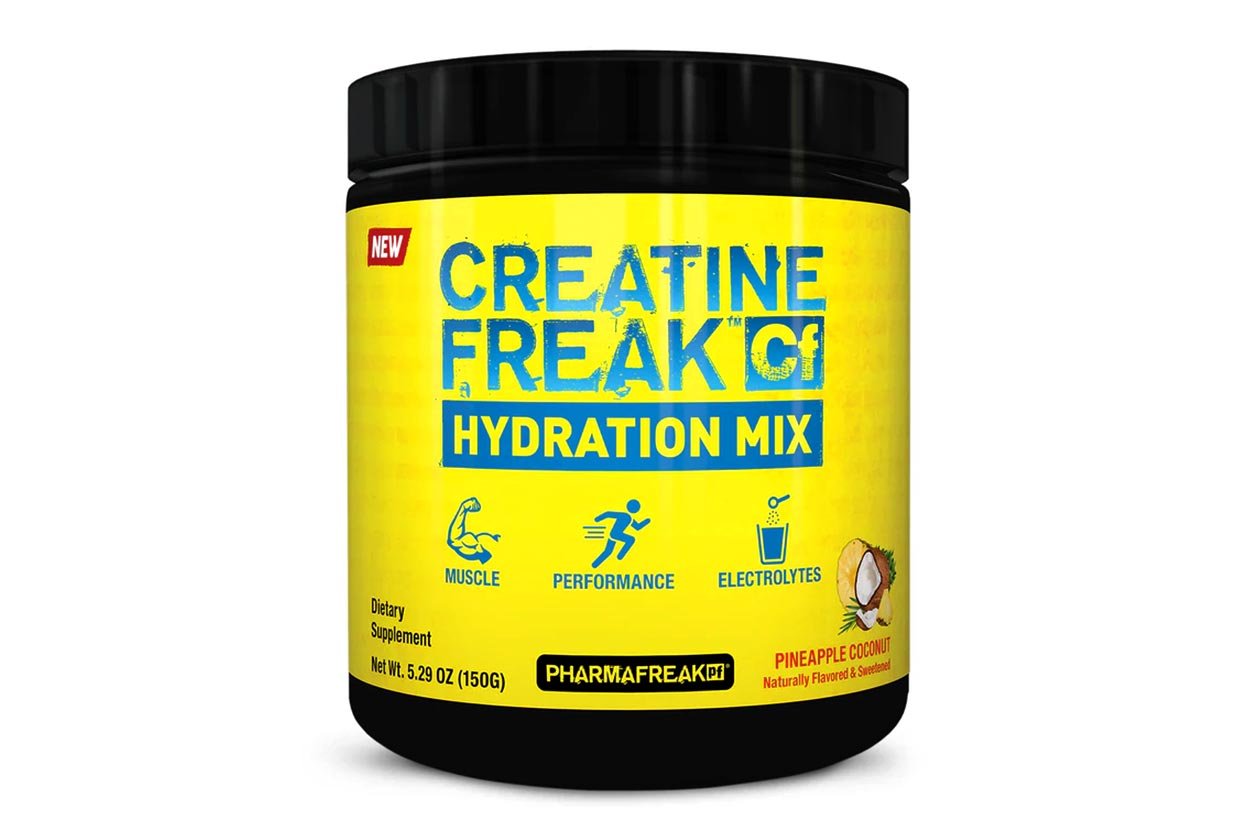 While it was originally said to arrive next week, PharmaFreak's all-new version of the creatine-based muscle builder Creatine Freak has launched through the online retailer Bodybuilding.com. As suspected, the supplement does indeed have a hydration twist to it, with its official name being Creatine Freak Hydration Mix, designed to support muscle strength, size, and power, as well as hydration and performance.
PharmaFreak's Creatine Freak Hydration Mix features a clear and straightforward combination of ingredients with 2.5g of tried and true creatine monohydrate to take care of the creatine side. Alongside that is 250mg of CherryPure branded tart cherry, shown to improve and enhance exercise recovery, and to take care of the hydration promises, there is 100mg of pink Himalayan sea salt and 250mg of coconut water.
As mentioned, PharmaFreak's multi-benefit spin-off of Creatine Freak is available first over at Bodybuilding.com for $39.99 a tub, with the usual amount of 30 servings to supply you for an entire month. The brand has also made it easier to stack Creatine Freak Hydration Mix with other supplements, as it is unflavored, so you can seamlessly throw a serving in with your pre-workout, intra-workout, or post-workout.