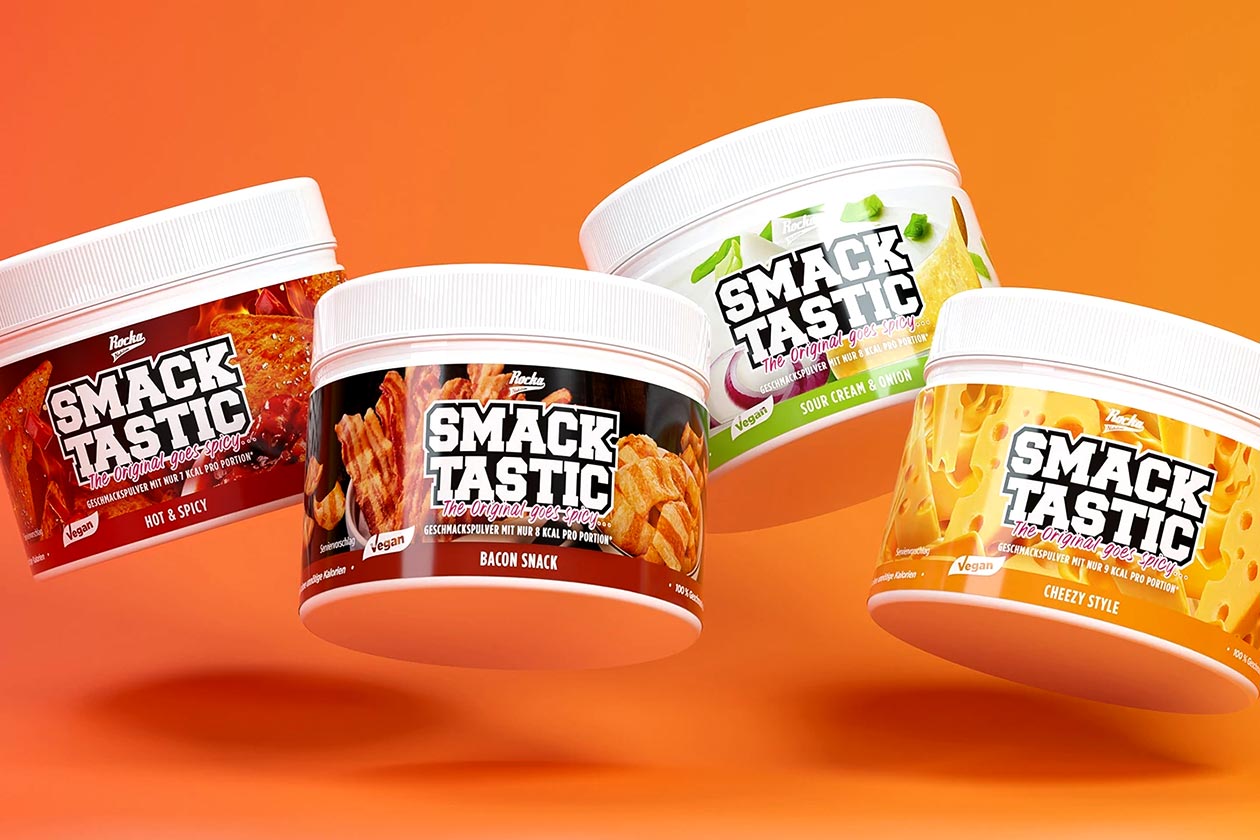 A few months ago, Rocka Nutrition's popular flavoring powder product Smacktastic, which you add to shakes, smoothies, baking, and food for added flavor, went savory or, as the brand says, hearty. The product came out with two tastes very different from the usual sweet and dessert-style flavors we typically see for Smacktastic, like Chocolate Caramel Fudge, Salted Caramel, Lemon Sorbet, and Kiddy Chocolate.
Rocka Nutrition's first Smacktastic Hearty options were Cheezy Style and Sour Cream & Onion, and now it has another two for the somewhat separate series of flavors. The new additions continuing the savory theme are Bacon Snack and Hot & Spicy Smacktastic. They're both packed full of flavor with next to no calories, where a single serving has 1.5g of carbohydrates, under a gram of sugar, and a light calorie count of seven.
As always, the best place to go to get the latest from Rocka Nutrition is its own online store at rockanutrition.de. Through there, the Smacktastic Hearty flavors — which are still vegan-friendly like everything from the brand — cost the same for a full-size 270g tub as the many sweet, dessert-inspired options at €16.99 (17.67 USD).