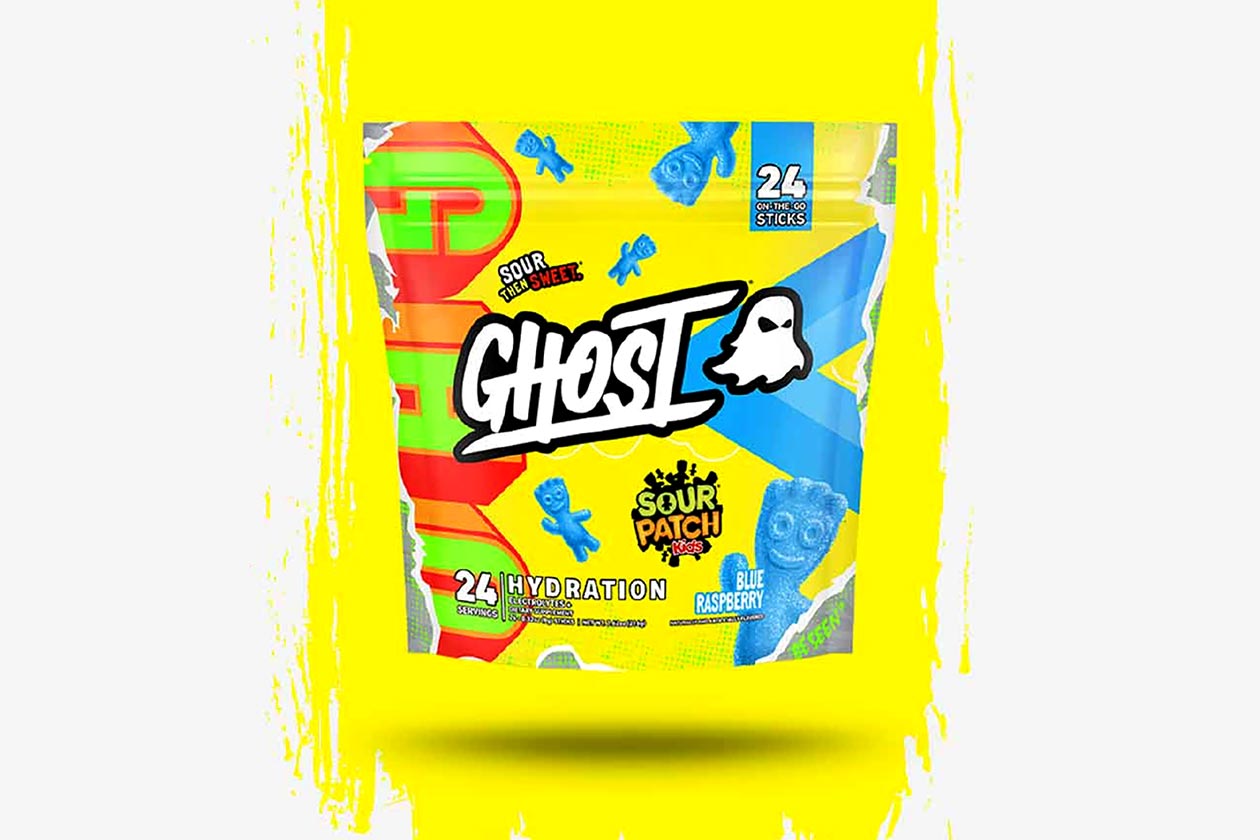 Right on queue, the original lifestyle supplement company Ghost has launched the exciting new flavors extensions for its premium hydration and performance product Ghost Hydration. For those that caught the announcement last week, these are more than just additional flavors for the supplement; they also come in an entirely new format.
The product now available from Ghost's direct-to-consumer online store is Ghost Hydration Stick Packs, coming in bags of 24 single-serving sticks for $29.99. The servings have all of the same reliable ingredients and dosages to support hydration and performance as Ghost Hydration's original bulk tub, including 50mg of the premium Senactiv.
Ghost's bag of stick packs of Ghost Hydration isn't as cost-effective as the tub, which is $32.99 and packs 40 servings. You get the benefit of the stick packs being more convenient, and they also come in two flavors that aren't available for the tub. The options for the sticks are authentic collaborations in Sour Patch Kids Blue Raspberry and Redberry.
Once again, you can grab the bag of Ghost Hydration Stick Packs straight from the brand's website at ghostlifestyle.com, and at $29.99, any of its ongoing coupons like "LEGEND" will bring it down to a competitive $24.