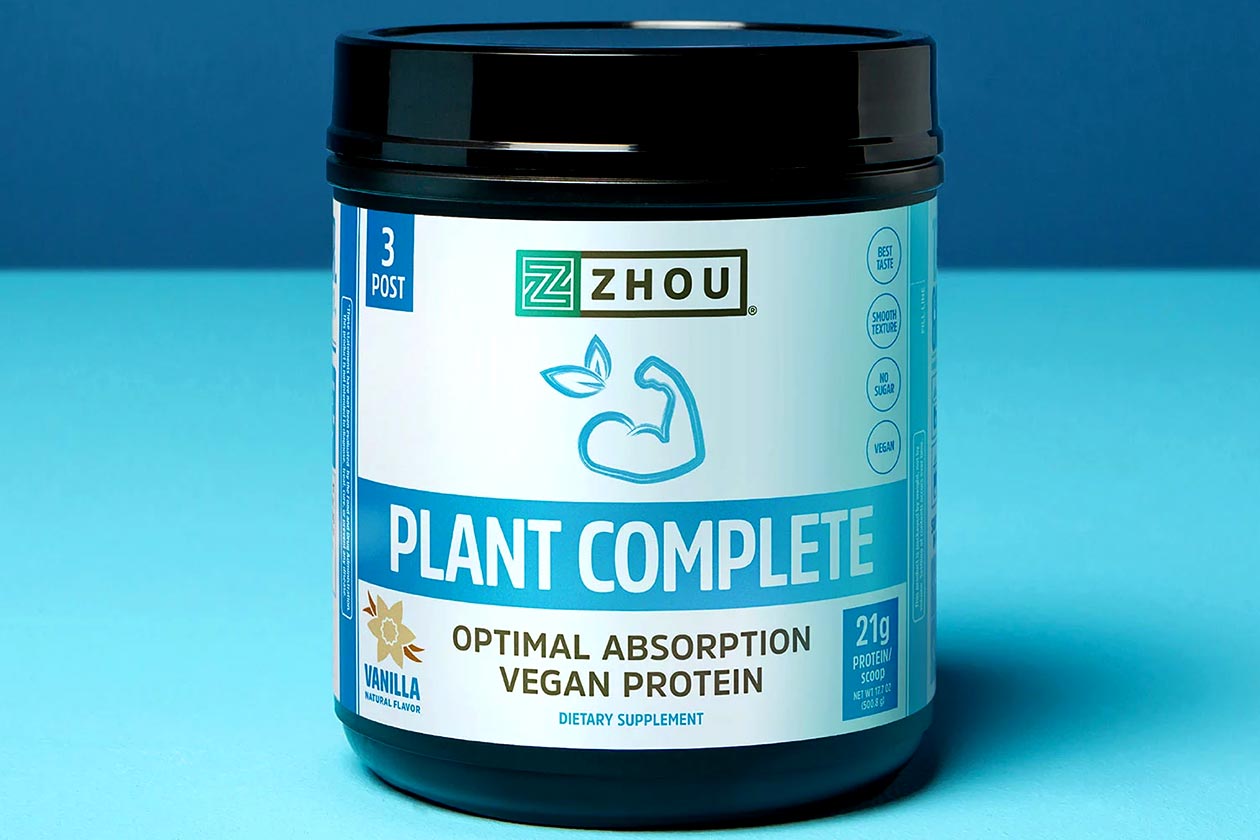 Zhou Nutrition has joined the several supplement companies available at Sam's Club, entering the membership retailer with one product, and it is one of its more recent releases. The plant-based, vegan-friendly protein powder Plant Complete can now be found at Sam's Club, packing 21g of protein per serving coming from a blend of pea and rice protein, with under a gram of fat, 4g of carbohydrates, and 129 calories.
While many brands partner and launch at Sam's Club with some sort of exclusive product, whether it be a value-size or bulk bundle, that's not what Zhou Nutrition and Plant Complete have done. Sam's Club is stocking the regular size of the plant-powered protein powder with a tub of 16 servings. The retailer is, however, pricing the supplement far lower than the brand's own online store and even the online giant Amazon.
While Zhou Nutrition's website has Plant Complete at $26.99 and Amazon at $26, Sam's Club goes well below that, down to $19.96. As mentioned, it has the same amount of servings as any other tub of the product at 16, although there is only one flavor available at Sam's Club in Vanilla, with no sign of the Chocolate.