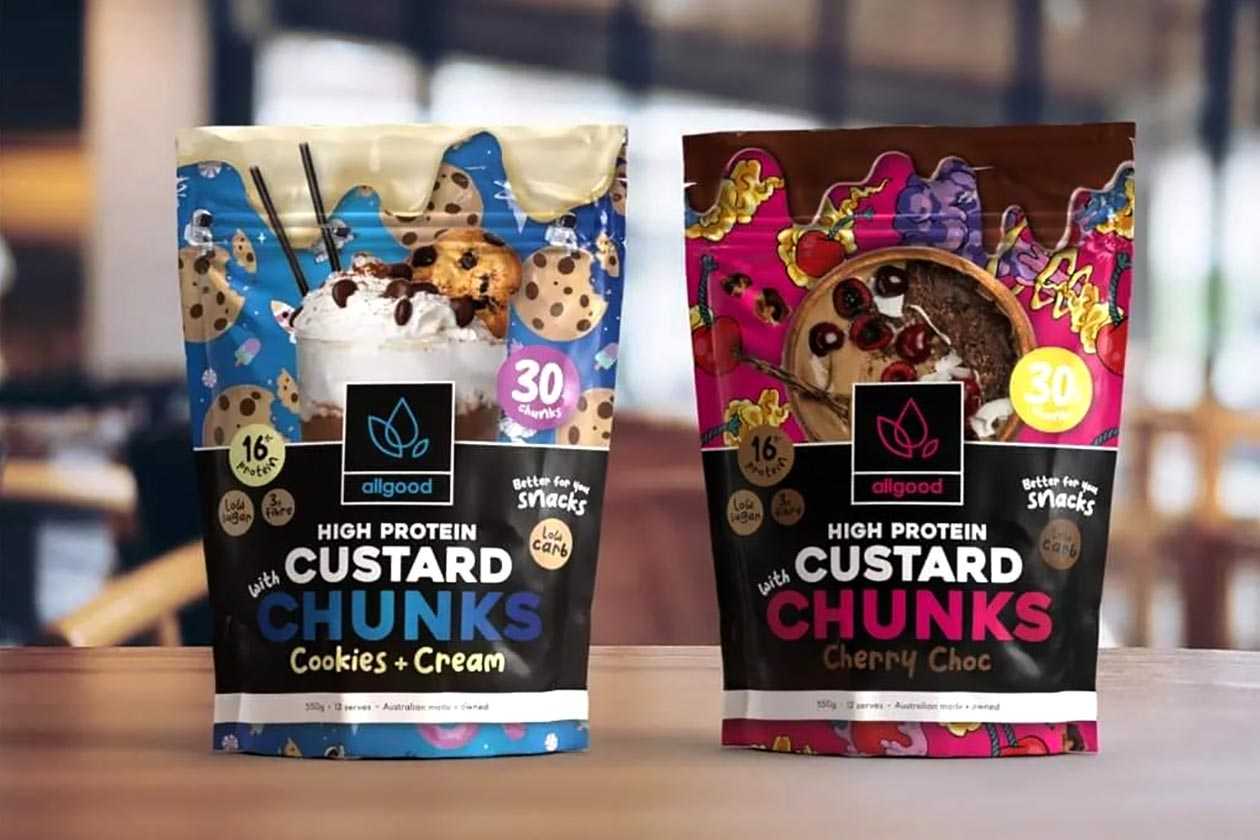 AllGood Nutrition in Australia is preparing to release another protein powder, separate from its unique Protein Rice Cream and its equally intriguing, nootropic-infused MindBody Plant Protein. The supplement is named High Protein Custard, and by the sounds of things, it's something you can enjoy as a custard-style dessert or a traditional protein shake.
The details we can confirm are that AllGood Nutrition's High Protein Custard has 16g of protein per serving, low sugar, 3g of fiber, and the best part, it's apparently filled with delicious inclusions or, in this case, "chunks". The brand has said the product is loaded with chunks; in fact, each serving is 30% chunks, so it certainly sounds like a tasty experience.
AllGood Nutrition looks to be launching its promising High Protein Custard, again, packed full of chunks, soon, in two flavors with a classic Cookies & Cream and Cherry Chocolate. The supplement is, of course, rolling out in the brand's home country of Australia, and while it is starting with two flavors, AllGood says more flavors are already planned.