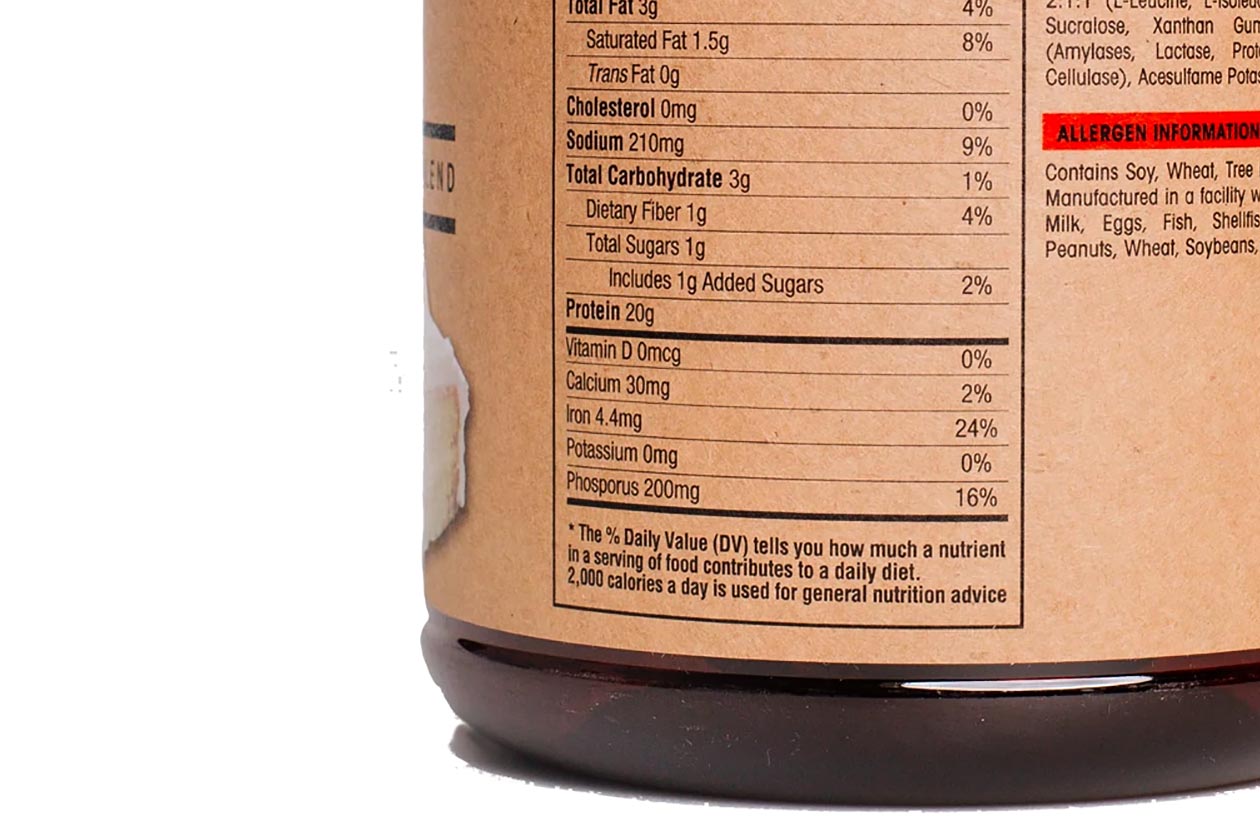 While Arms Race Nutrition may have only just dropped its third protein powder yesterday in the plant-based Vegan, details have already come to light of another flavor that is not yet available. The reputable brand debuted the supplement in two tasty options; Chocolate Brownie with chocolate sandwich cookie pieces and Strawberries 'N Cream with freeze-dried strawberries.
On the Arms Race Nutrition website, there is an image of a third flavor that is not a part of the Vegan protein powder launch, but we have to assume it is dropping at some point. The other flavor of Arms Race's Vegan is Vanilla Wafer Cake with delicious Graham Cookie Gems sprinkled through the powder and packing 20g of protein, 3g of carbohydrates, 3g of fat, and 120 calories.
Again, we don't know when Arms Race Nutrition is releasing its Vanilla Wafer Cake Vegan, especially since Chocolate Brownie and Strawberries 'N Cream just arrived. Those two should be more than enough to keep fans happy, especially since there is a limited-time two-tub bundle available to celebrate the introduction of Vegan, which saves you $2.50 per 2lb tub.