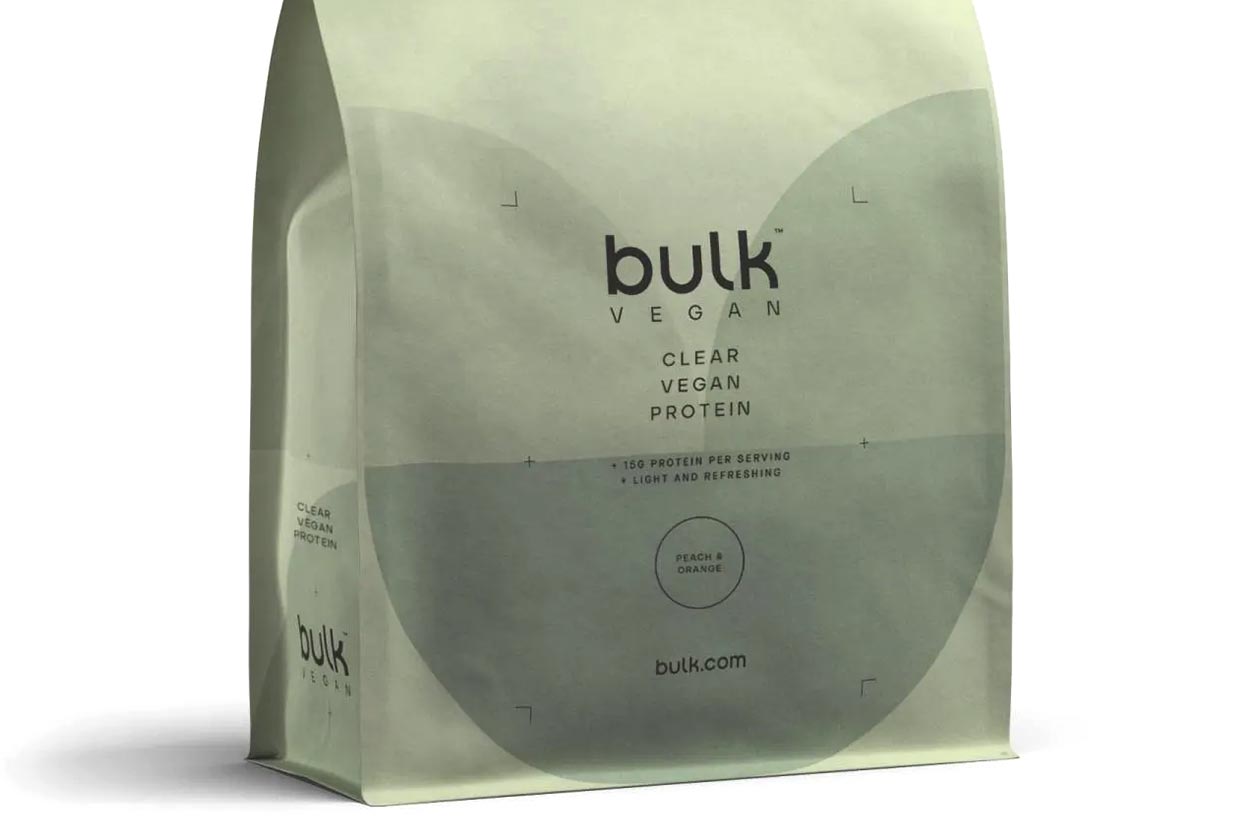 The UK-based giant Bulk has two clear and fruit-flavored protein supplements this week, with Clear Whey All In One, which we posted about yesterday, not being the only one. The growing brand has also come out with Clear Vegan Protein, a similar type of product to a few other companies that have expanded on the clear and refreshing protein trend.
Clear Vegan Protein is essentially Bulk's plant-based version of its already available Clear Whey Isolate. It has 15g of protein in a moderately sized 20g serving, with next to no fat at 200mg, a low 1.2g of carbohydrates, almost none of that sugar, and 86 calories. True to its name, Clear Vegan Protein is made exclusively using vegan-friendly ingredients, with Bulk relying on hydrolyzed pea protein to provide its respectable amount of protein.
Keeping that clear theme going, Bulk's Clear Vegan Protein comes in three refreshing, fruity flavors, two of them from the Clear Whey Isolate menu in Apple & Blackcurrant and Tropical, and the third is Peach & Orange. You can grab any or all of the products straight from the brand's website for a reasonably pricey £26.99 (33.83 USD) for a small 18 servings bag.