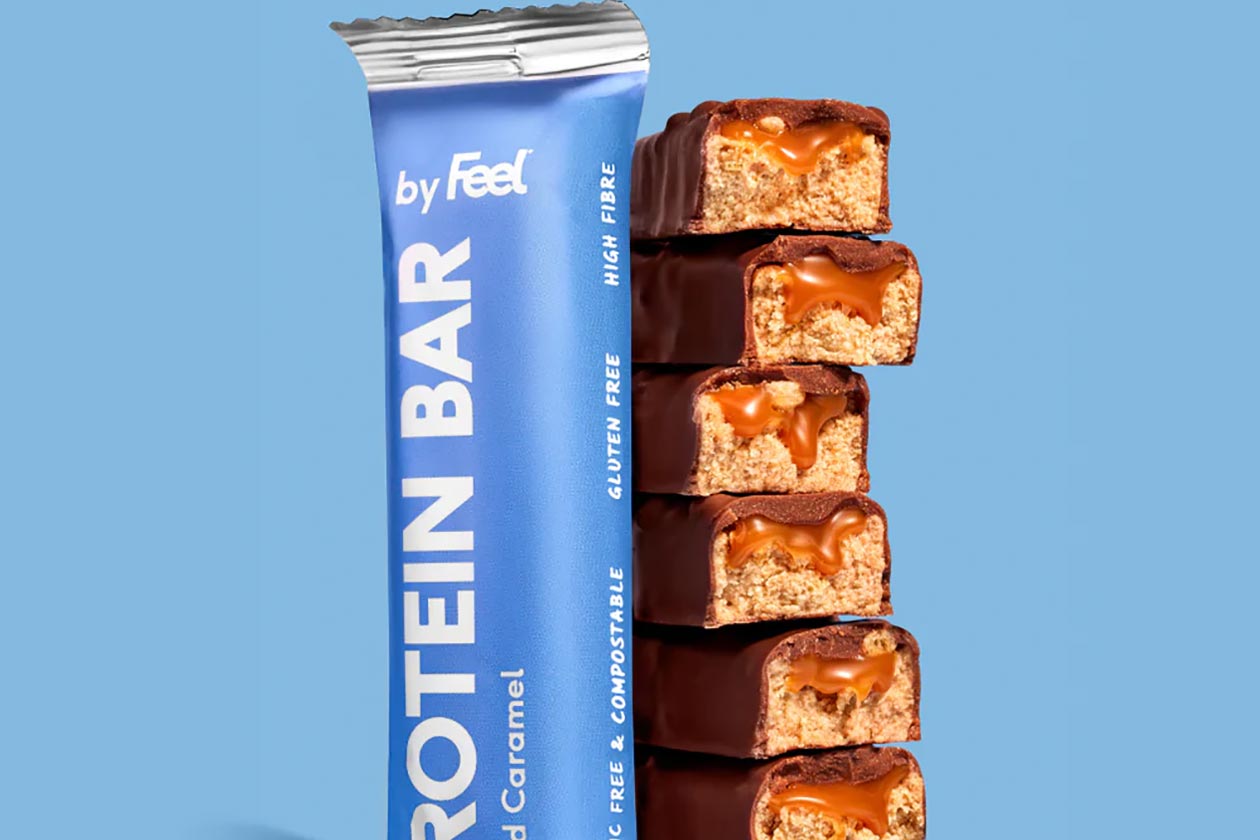 Feel is a mainstream marketed brand that packages health and wellness-focused formulas into eye-catching, well-presented, and effective supplements. The company covers all sorts of categories and benefits with products supporting joint health, digestion, immunity, meal replacement, beauty, gut health, pregnancy, menopause, and a nutritious plant-based protein powder.
To close out the month of June, Feel has released its first-ever bar format product with the Feel Protein Bar. Like its protein powder, the Feel Protein Bar is completely vegan-friendly, providing a respectable 14 to 15g of protein from soy and pea isolate. Its other macros aren't too bad either, with around 7g of carbohydrates, 1.5 or 1.6g of sugar, 11 to 11.7g of fat, and 209 to 212 calories.
The UK-based Feel has done a great job making the Feel Protein Bar look quite delicious in pictures, despite having a familiar build. The product has the usual thick, doughy base with a gooey layer of flavor across the top; then, it's all wrapped in chocolate. The gooey layer is the main attraction in images, as the brand shows it pouring out, which should give the snack a nice smooth consistency.
There are three flavors to choose from for the Feel Protein Bar right out of the gate in a sweet and salty Salted Caramel, the chocolate lovers' option Chocolate Brownie, and Nutty Peanut filled with crunchy peanuts. The product is available straight from the brand's online store alongside its several health and wellness supplements at £22 (27 USD) for a typical box of 12.