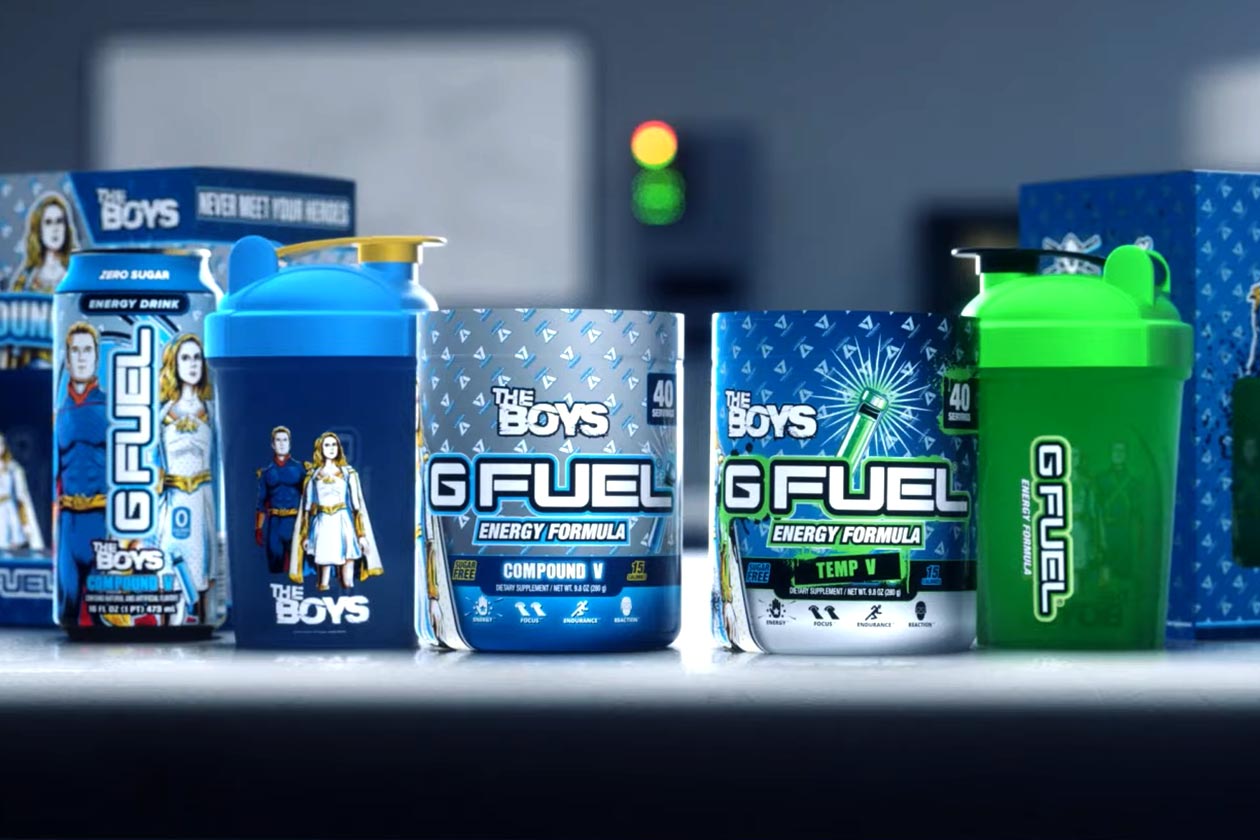 Following the recent release of the latest season of Amazon Prime's hit superhero show The Boys, G Fuel has swooped in and announced a special edition collaboration series based on it. We've seen the brand do this many times before, partner with a movie or show to create flavor or family inspired by it, the most recent being Orange Madness for Doctor Strange In The Multiverse Of Madness Collection.
G Fuel's collaboration with Amazon Prime's The Boys involves a lot more than just another flavor of its energy and focus-boosting gaming supplement. The two have come together to create two intriguing flavors, one is called Compound V, named after the superhero serum from the series, and the other is Temp V, named after the temporary superhero serum from the all-new third season of The Boys.
G Fuel has revealed Compound V and Temp V will be launched in the self-titled G Fuel supplement, and Compound V will also eventually be available in the G Fuel energy drink. The Boys' third season is now live and streaming on Amazon Prime, with new episodes rolling out each week; however, G Fuel and The Boys' Compound V and Temp V products are not available yet but are said to be here soon.