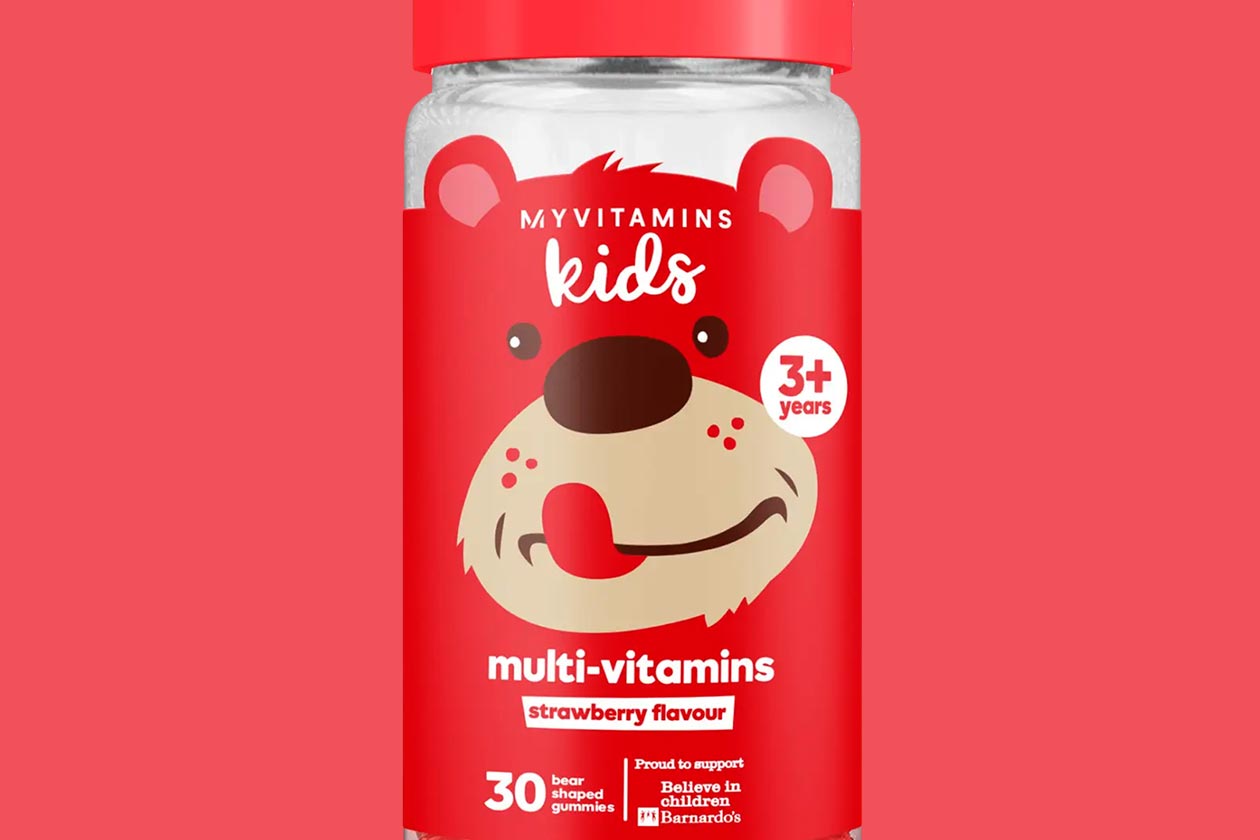 Years ago, Myprotein brought its selection of supplements to the next generation with a line of products specifically for kids called Little Beasts. It included a milkshake mix, fruit drink, multivitamin, and a health bar. That series is no longer available, although the major international company has just dropped the first kids supplement we've seen from Myprotein since Little Beasts, and it's under the Myvitamins brand.
Myprotein and Myvitamins have introduced Kids Multi-Vitamins, a product that brings together a carefully selected blend of vitamins and dosages specifically for kids three years and older. The health and wellness supplement has exactly eight different vitamins, including B vitamins, vitamin D3, and the reliable antioxidant vitamin C at 28mg a serving.
The other key feature of Myprotein's Kids Multi-Vitamins is it doesn't come in powder, capsules, or effervescent tablets; it is in delicious gummy format with strawberry-flavored, beared-shaped gummies. The product is not all that expensive either, with Myprotein's online store and the separate Myvitamins website both selling a bottle of 30 single serving gummies at £8.99 (11.28 USD), and that is before any discount.