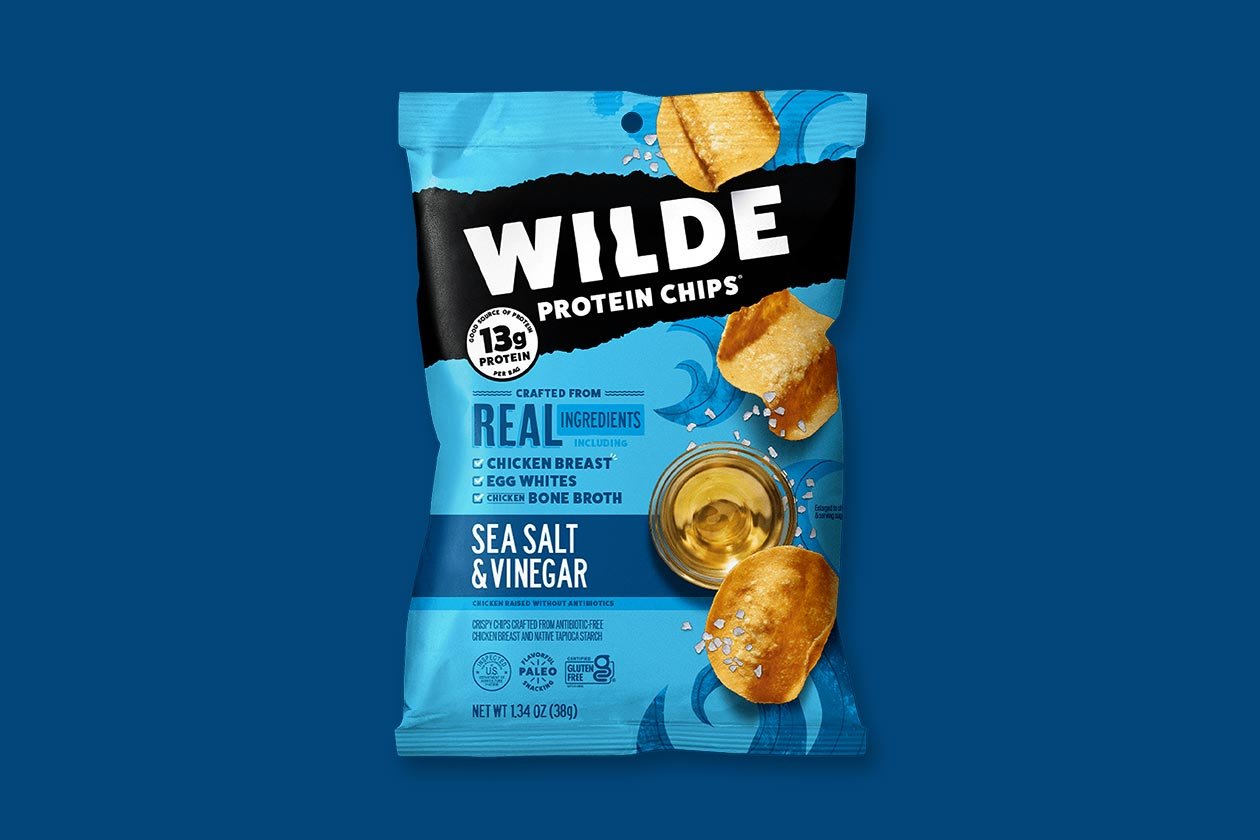 Wilde Protein Chips is a creative high-protein chip snack that is made from actual chicken breast, chicken bone broth, and egg whites to give you a solid amount of protein in every bag. The product is available in a variety of tasty flavors, including Himalayan Pink Salt, Chicken & Waffles, and Nashville Hot Chicken, and a handful of sizes from miniature right through to an exclusive large value option.
There are two sizes of Wilde Protein Chips in the brand's own online store with a regular 2.25oz and miniature 1oz; then you have the giant 7oz bag at the membership retailer Sam's Club. This month, the functional company has relaunched the smaller size of its Wilde Protein Chips with the same crispy protein-packed chips on the inside, but the volume has been increased slightly from 1oz up to 1.34oz.
Wilde Protein Chips mildly upsized miniature bag basically has 34% more chips than the original 1oz, bringing with it more nutrition per pack at 13g of protein, 10g of carbohydrates, no sugar, 13g of fat, and 210 calories. You can grab the smaller Wilde Protein Chips at wildebrands.com in boxes of eight bags at $27.99 in four flavors; Buffalo Chicken, Himalayan Pink Salt, Sea Salt & Vinegar, and Chicken & Waffles.