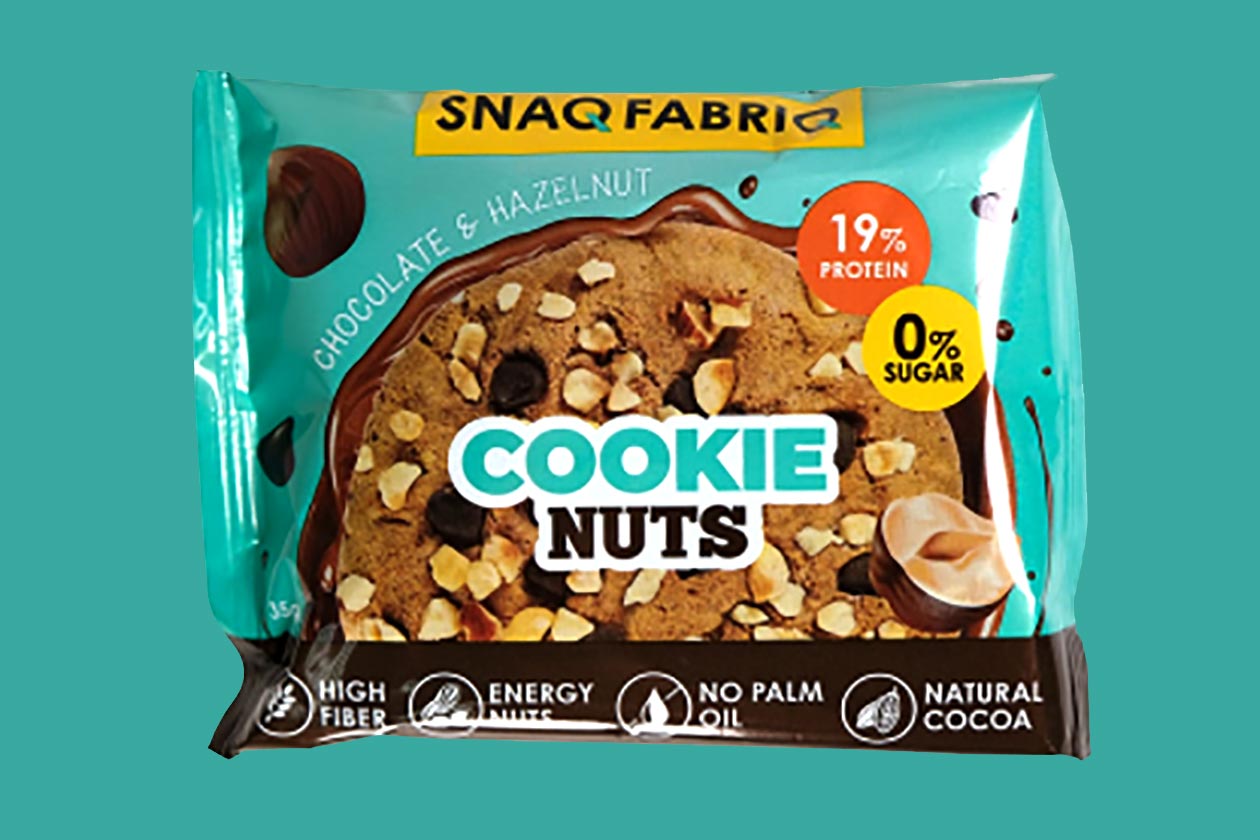 Our two-time, back-to-back Functional Brand Of The Year winner, Bombbar, has dropped another creative product showing once again why it's won our annual award. The Russian company has rolled out a tasty new snack under its Snaq Fabriq family, which is much more focused on delivering a great experience than top nutrition like its Chikalab and regular Bombbar items.
Cookie Nuts is the latest product from Bombbar and Snaq Fabriq, a deliciously soft, smooth, and crumbly cookie that is filled with chocolate chips, coconut, salty caramel, and, of course, crunchy nuts. The company has put all of the tasty bits and pieces on top of the cookies, making them look like quite the treat, and while the nutrition profile isn't packed with protein, it's not bad.
A single Snaq Fabriq Cookie Nuts weighs in at 30 to 35g, so half of your typical 60g protein bar, and it provides 6 to 7g of protein with whey concentrate being the primary source, only 3.9 to 4.4g of carbohydrates, 6g of fat, and 110 calories. Again, those macros aren't too bad, especially when you take into account it's a small cookie, so if you have two to push the weight closer to a 60g protein bar, that'll get up to 14g of protein and a moderate 220 calories.
There are three flavors available for Cookie Nuts from Bombbar and Snaq Fabriq; Chocolate Hazelnut with chocolate chips and hazelnuts; Peanut & Salted Caramel, featuring, of course, peanuts and salty caramel; and lastly, Coconut Cream covered in coconut and peanuts. The product is great value and available through Bombbar's website with a box of 12 just ₽720 (12.63 USD).