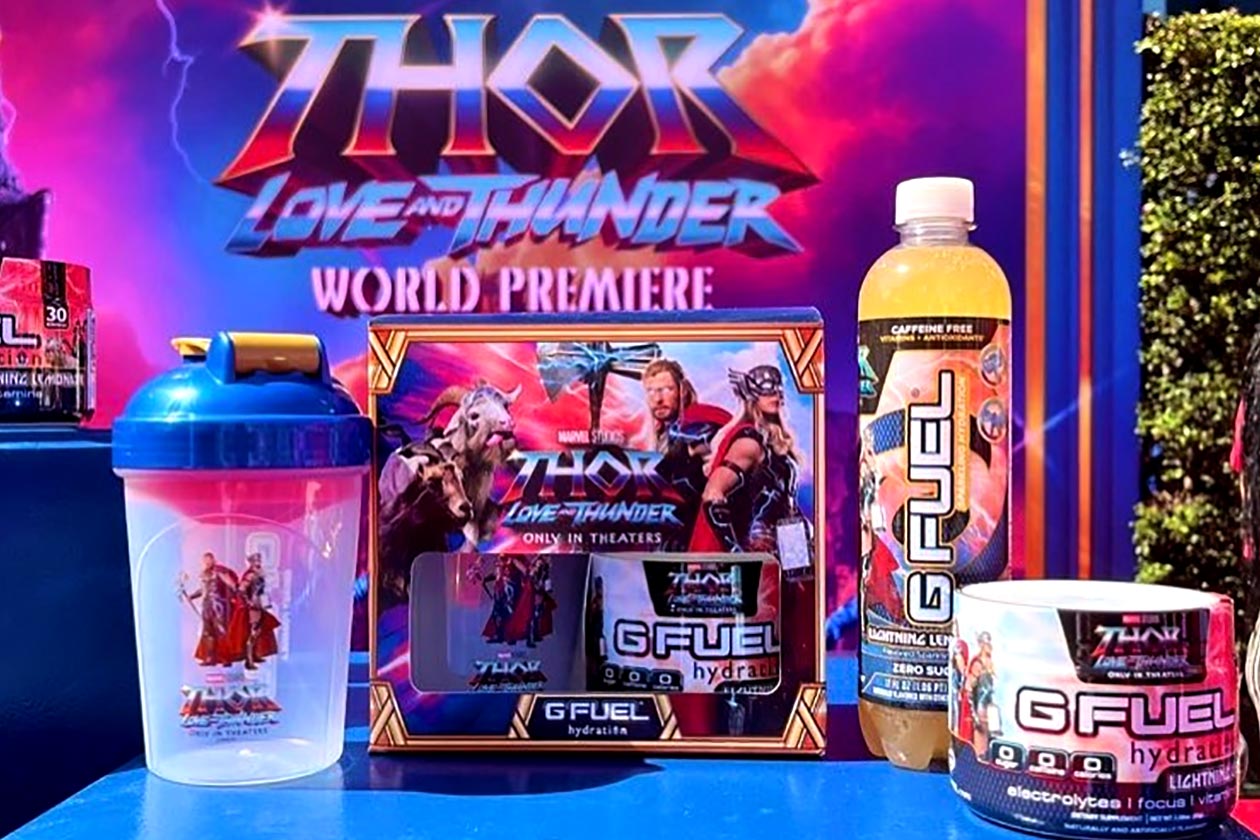 Gaming brand G Fuel has announced another authentic flavor collaboration, and it's something you might have seen coming after its release of Orange Madness for Doctor Strange In The Multiverse Of Madness and Moonberry for the Moon Knight series. The company has created a flavor in partnership with the latest entry in the Marvel Cinematic Universe, Thor: Love and Thunder.
G Fuel has put together a flavor fittingly named Lightning Lemonade, inspired, of course, by the superhero film Thor: Love and Thunder. The flavor has been revealed in two of the gaming brand's products, one a powder supplement and the other a beverage. G Fuel and Thor's Lightning Lemonade comes in the electrolyte-powered G Fuel Hydration and the spin-off G Fuel Hydration drink.
G Fuel had its Lightning Lemonade products on show at the world premiere of Thor: Love and Thunder, with the availability of the products presumably coming shortly. There has been no mention of whether the flavor will be hitting G Fuel's flagship gaming supplement or energy drink, although the Hydration products were also the only ones that got the Doctor Strange and Moon Knight flavors.