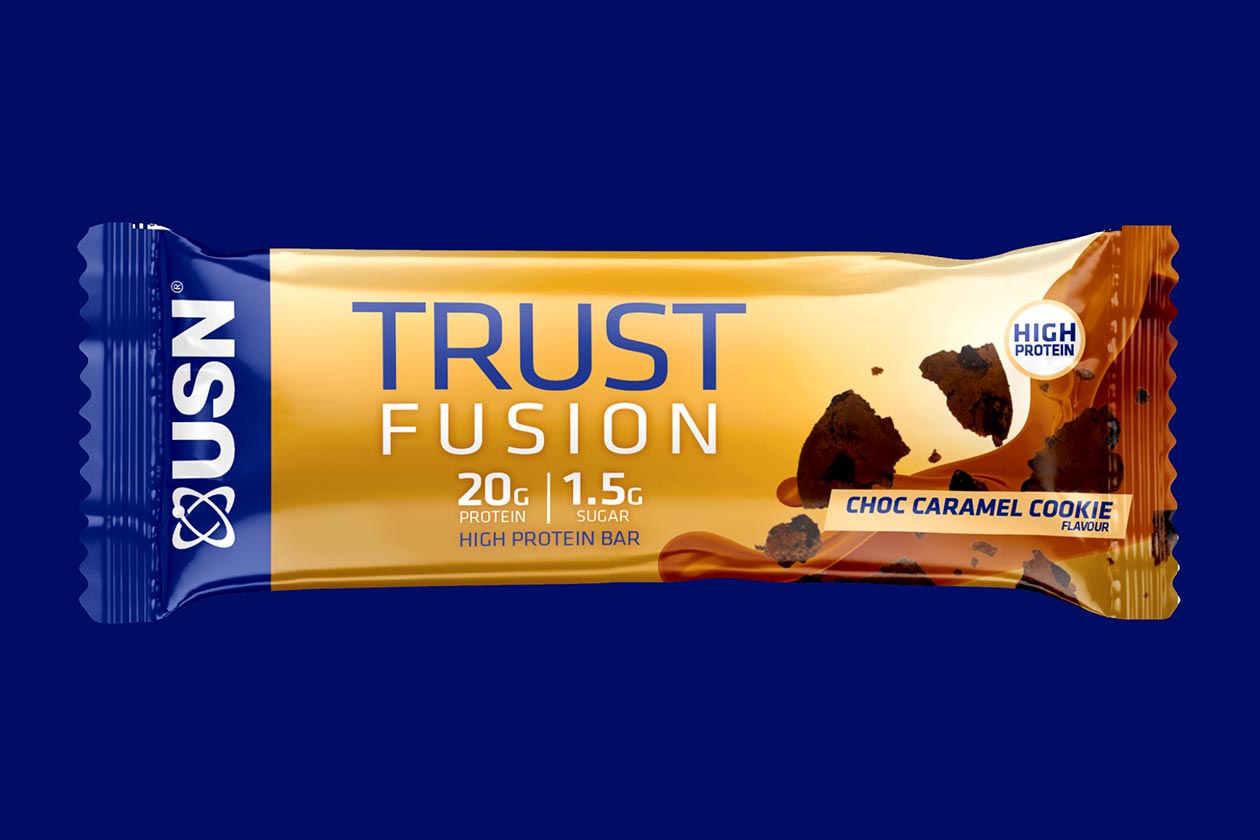 Trust Fusion is the latest protein snack from the international brand USN, which has different varieties of products in major markets like the US, the UK, and its home country of South Africa. The Trust Fusion Protein Bar has debuted in the UK and is a candy bar-style snack featuring a familiar build of a thick doughy base, a layer of gooey flavor along the top, sprinkled crispy protein pieces, and wrapped in chocolate.
USN packs a solid amount of protein into its tasty-looking Trust Fusion at 20g, with the other macros being relatively reasonable at 19g of carbohydrates, under 2g of sugar, 8.3g of fat, and 210 calories. Those numbers are right around what we consider to be the typical balance of protein to calories, with 20g of protein to around 200 calories, and, of course, the product comes in a full menu of dessert-style flavors.
USN's Trust Fusion Protein Bar has three flavors to choose from in Chocolate Cookie Cookie, a sweet and salty Salted Caramel, and a white chocolate variant in White Chocolate & Coconut. There are a few places already stocking Trust Fusion in the UK, including the brand's own dedicated UK online store, where a box of 12 will cost you £30 (36.90 USD).