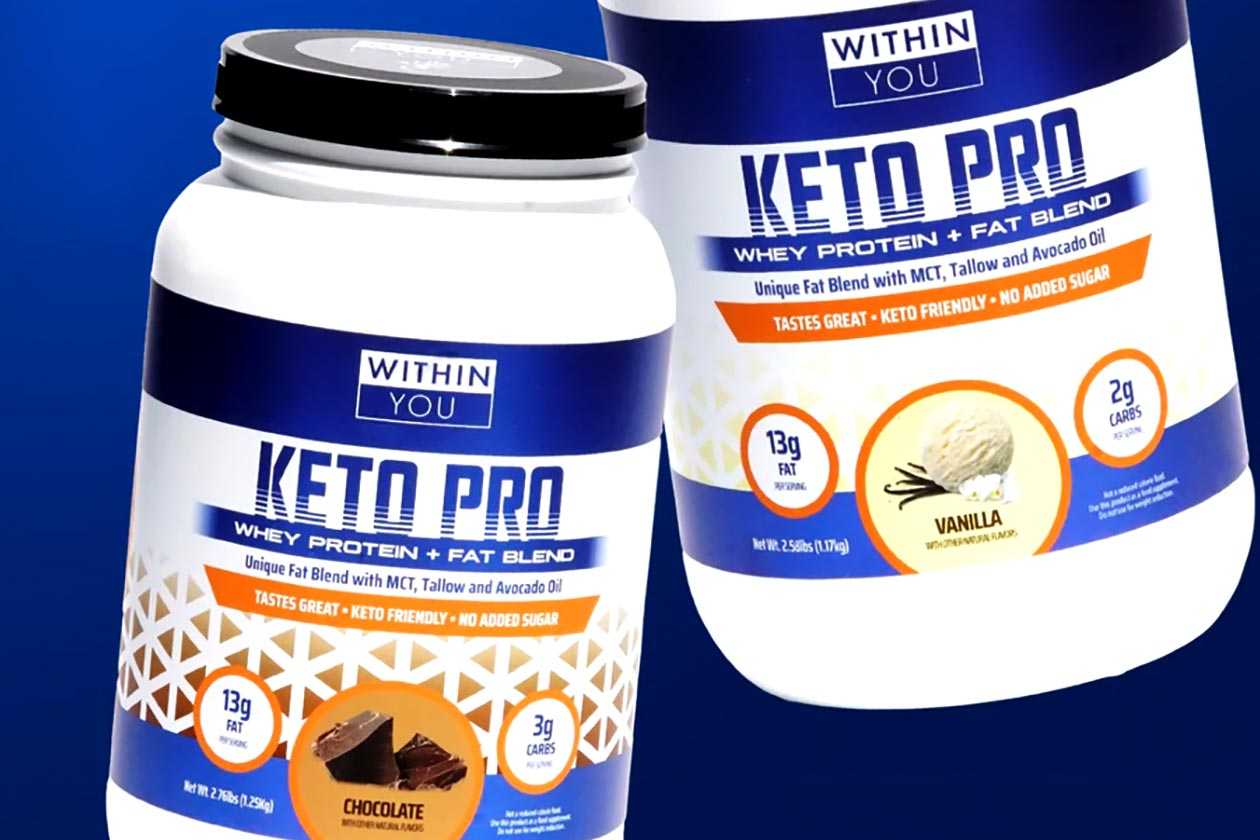 Only days after getting a first look at the supplement, Mark Bell's growing brand, Within You, has completely revealed and released its third protein product, Keto Pro. The supplement is a protein powder built for those that live a keto-friendly lifestyle or follow a diet where high fat is equally as important as high protein, as that is what you get in the new Keto Pro.
For those that have been following Mark Bell for a while, you'll know Keto Pro isn't a completely new supplement; it's more of a refresh. It was originally introduced under Bell's Slingshot brand with the same name and approach, although in the Within You version, the formula has been updated, and obviously, the branding has changed to fit Within You.
Each serving of Within You's Keto Pro weighs in at 42g and provides a typical 20g of protein from premium whey. Alongside that, you get 13g of fat from the quality sources avocado oil, beef tallow, and MCTs, a low 3g of carbohydrates, only a gram of that sugar, and 190 calories. Those numbers are for Keto Pro's Chocolate flavor, and they're much the same in its one other option, Vanilla, but with a gram fewer carbs and 180 calories.
Like all of the other Within You supplements, Keto Pro is available for purchase through Mark Bell's Slingshot online store at markbellslingshot.com, and it is quite a bit more than your typical whey protein at $79.99. Each jug has 30 servings, so the brand does provide you with plenty of servings, and you can bring the cost down a bit by 10% if you subscribe.