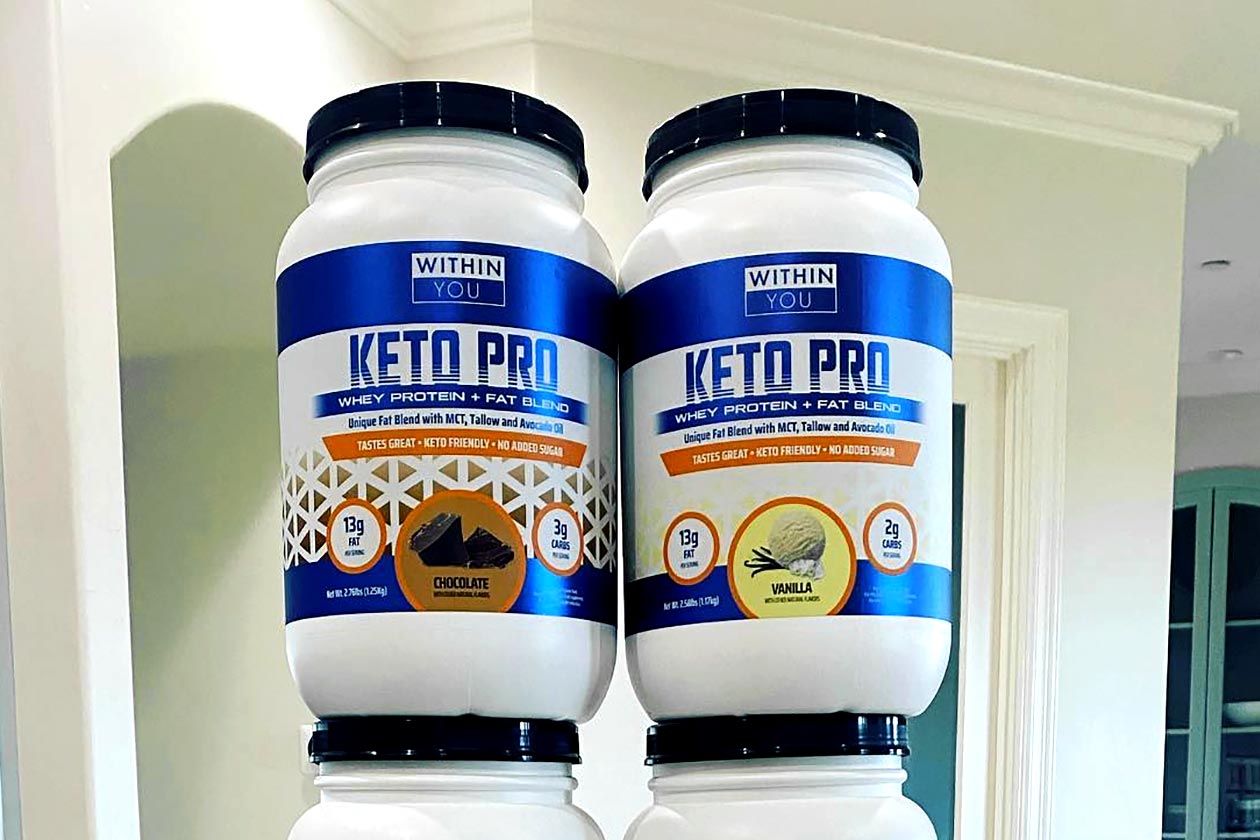 Mark Bell's brand, Within You, went from its unique organ meat protein powder Steak Shake to something more traditional earlier this year with the dairy-based blend protein, This Is The Whey. To make it three competitors in the saturated protein powder category, Within You is getting ready to release Keto Pro, which is quite different from those other two supplements.
Within You's upcoming Keto Pro is a whey-powered product, providing a good amount of protein per serving, although that is, of course, what you get in the already available This Is The Whey. To make it a little different, the brand has put a keto-friendly twist on Keto Pro — hence the name — where the whey is combined with MCTs, tallow, and avocado oil for a hit of healthy fats.
Keto Pro has a typically high, keto-level of fat at 13g a serving, and it obviously keeps the carbohydrates low with 2 to 3g in its two traditional flavors, Chocolate and Vanilla. Within You is expected to drop Keto Pro soon, and it will be a nice addition to its growing line of sports nutrition supplements as it truly offers something different next to Steak Shake and This Is The Whey.