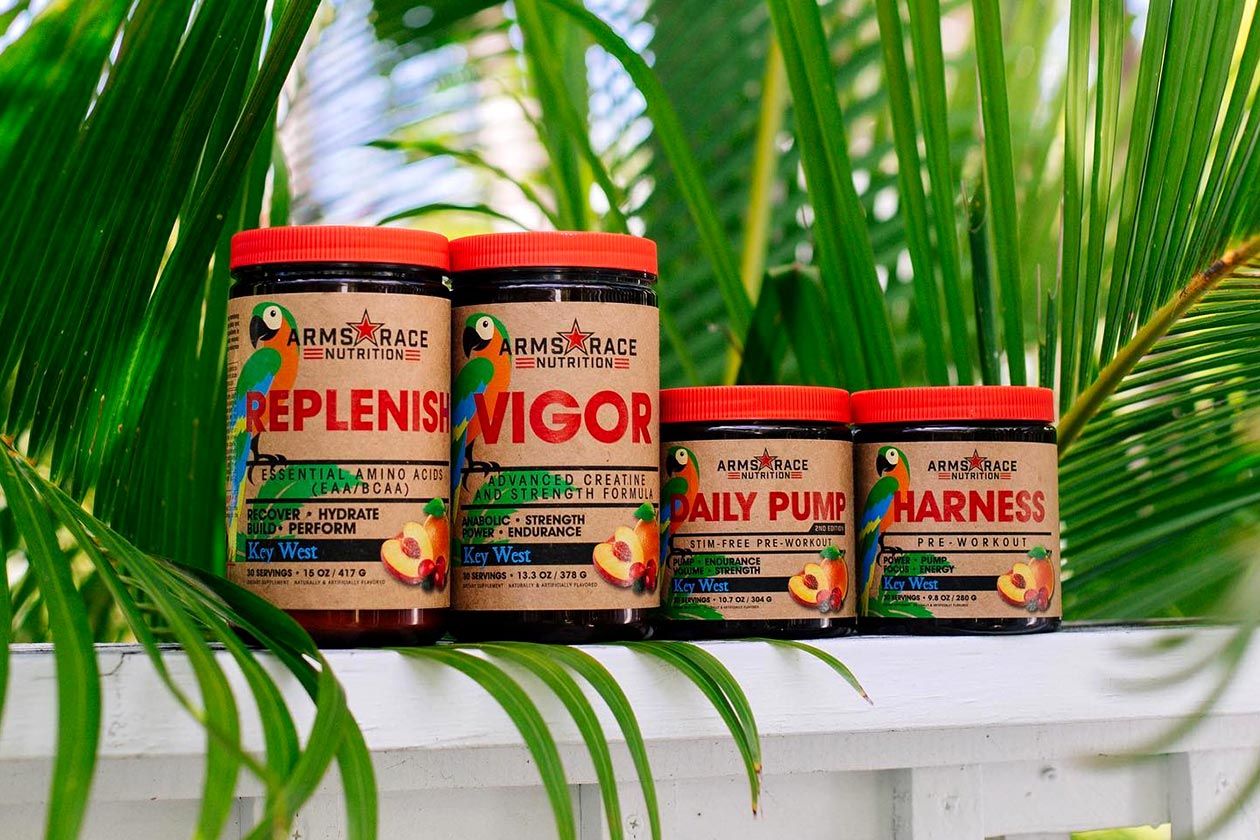 Arms Race Nutrition recently revealed its next flavor series named Key West, the fourth collection we've seen from the brand in its handful of years on the market. The first flavor series from the reputable Arms Race was Venice Beach, then the refreshing fruity concoction Big Sky, and the most recent one was Sweendogg's Black Cherry, which started as a flavor of the brand's pre-workout Harness.
Arms Race Nutrition's Key West is another multi-fruit, tropical recipe bringing together the sweet tastes of orange, peach, and cranberry; a combination fitting for the sunny summer season. The brand will be launching Key West for four of its most popular supplements in the pre-workouts Harness and Daily Pump Second Edition, the amino Replenish, and the muscle builder Vigor.
Monday the 25th of July has been set as the launch for Arms Race Nutrition's Key West flavor series, which is only one week away. As mentioned, the collection will feature the stimulant-free pre-workout sequel Daily Pump Second Edition. The full formula for that was shared over the weekend, where we discovered Arms Race is turning the product into a more well-rounded experience.