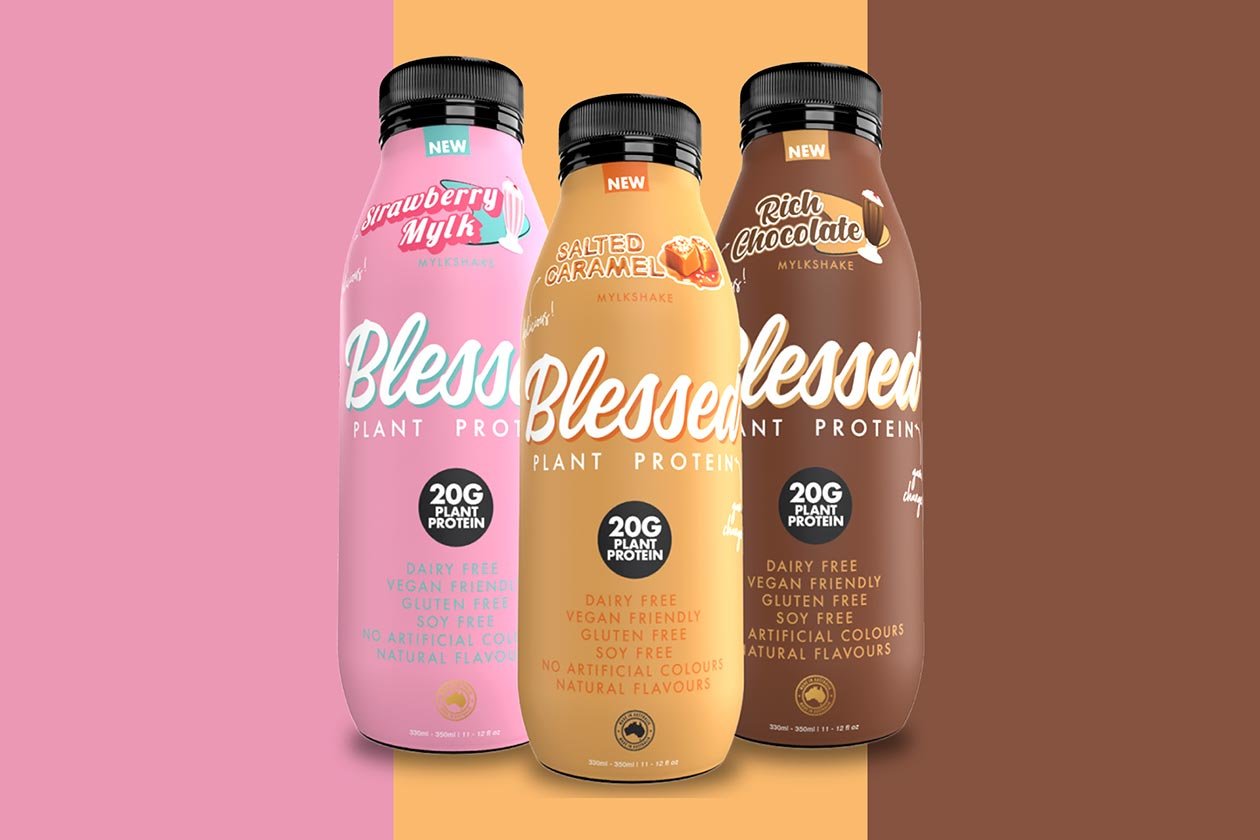 Blessed is a plant protein powder from the sports nutrition company EHP Labs that has grown into a brand all on its own. Since the debut of the original protein, Blessed has grown its signature product into a full selection of flavors and introduced its Booster Series of various health and wellness supplements. EHP Labs is attending this year's Stack3d Supplement Expo, and it has some exciting news for Blessed fans.
On their booth at the Stack3d Supplement Expo, EHP Labs and Blessed have revealed a beverage for the Blessed brand with the plant-based Blessed Protein Shake. It is a ready-to-drink product providing a solid 20g of protein, just like a serving of the Blessed protein powder. It'll have no artificial colors, only natural flavors, no gluten or soy, and come in three delicious flavors; Strawberry Mylk, Rich Chocolate, and Salted Caramel.
The on-the-go game, especially when it comes to protein RTDs, is heavily about how good a product tastes, and if you know EHP Labs, taste is one of the things it does very well. Based on that, we have to imagine the upcoming Blessed Protein Shake will deliver and continue to grow EHP's strong name in the plant-based space. You can check out everything else the brand has brought to our Stack3d Supplement Expo at stack3dexpo.com.