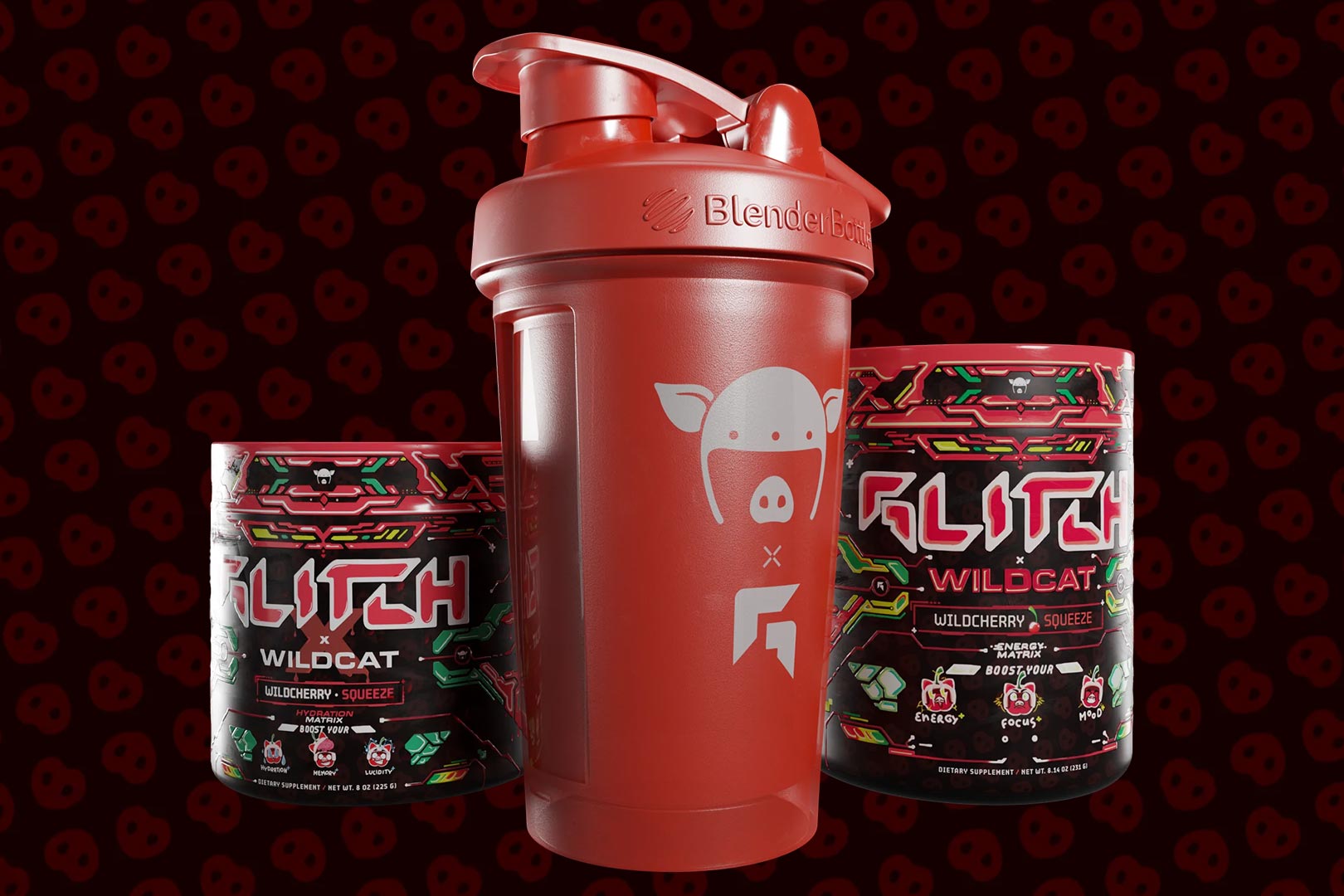 Gaming supplement company Glitch has partnered with a handful of ambassadors over the years, the first of which was a collaboration with the popular gamer known as Wildcat. The two created a refreshingly sweet Wildberry Freeze flavor of Glitch's flagship gaming supplement, Energy Matrix, built for energy and focus, although it was only around for a limited time.
Glitch has now teamed up with Wildcat once again, roughly one year after the debut of Wildberry Freeze, but this time it's got a completely new flavor experience for fans. The second limited collaboration between the gaming company and Wildcat is Wildcherry Squeeze, and it's been put together for both Energy Matrix and Glitch's completely new Hydration Matrix.
Hydration Matrix is Glitch's dedicated hydration supplement, something we've seen from several other gaming brands such as Germany's LevlUp, ADVANCEDgg, and the giant G Fuel. As mentioned, it has been introduced in Wildcat's Wildcherry Squeeze flavor, and it features a blend of B vitamins, electrolytes for hydration, and choline and huperzine for focus and cognition.
Currently Hydration Matrix is only available in Glitch and Wildcat's Wildcherry Squeeze, available from the brand's website at $34.99, with the Wildcherry Squeeze Energy Matrix priced at $44.97. You can also buy the two bundled together at $85.45, and any purchase of Wildcherry Squeeze puts you in the draw for some massive prizes, including a $5,000 custom PC.