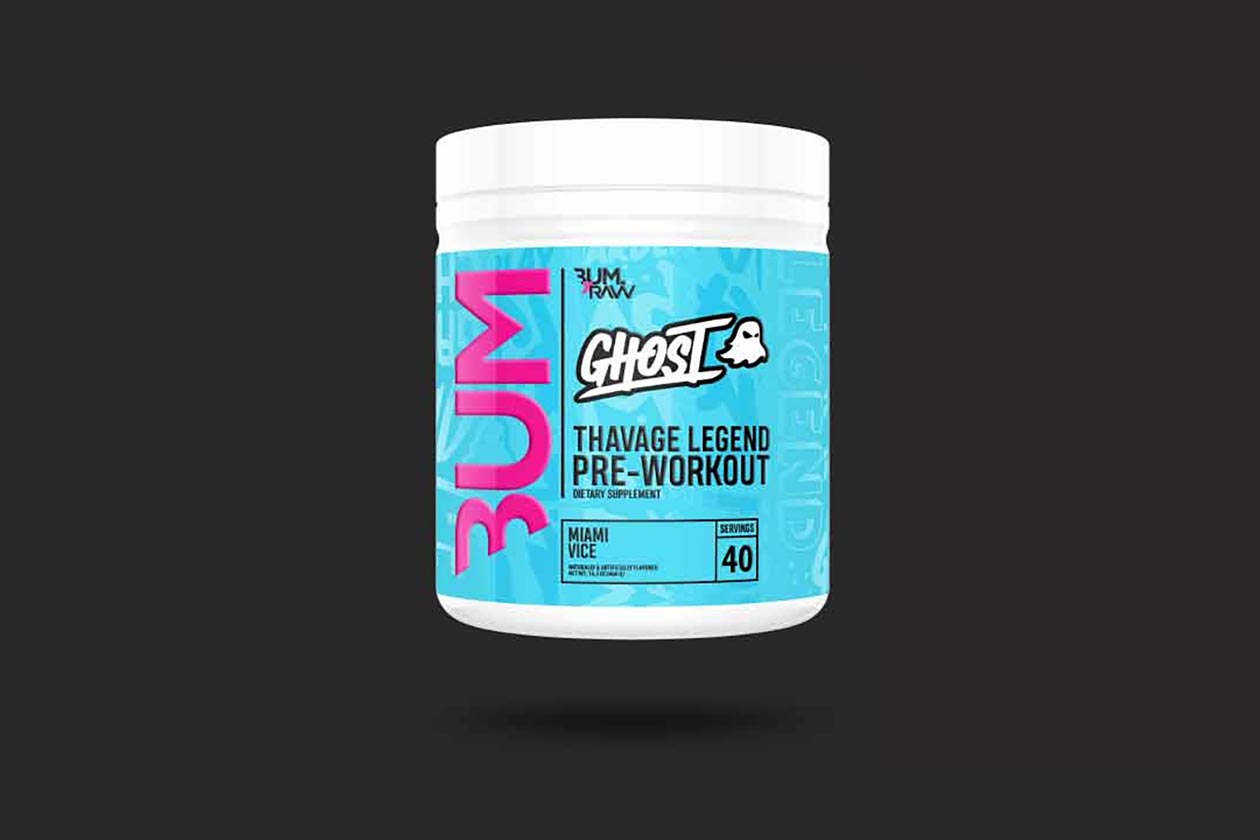 Ghost and Raw Nutrition recently revealed their absolutely massive collaboration, where the two sports nutrition brands have come together to create a truly special edition pre-workout. The supplement brings together features from both companies' pre-workouts, Ghost Legend and the CBUM Series Thavage, and it's named after them, too, with the Thavage Legend Pre-Workout.
If you're wondering how to get your hands on Ghost and Raw Nutrition's Thavage Legend Pre-Workout, currently, there are only two ways, and they're both extremely exclusive. The first way is to visit Ghost and Raw Nutrition's pop-up event going down today at 151 Northeast 41st Street in Miami, Florida, although you do have to buy tickets for that, and they are already sold out on Eventbrite.
The other way is slightly easier but significantly more limited, with a giveaway Ghost and Raw Nutrition are running on social media. There is currently a post on both brands' social media pages where if you comment, you'll go in the draw to win one of five full-size, 20-serving tubs of the powerhouse Thavage Legend Pre-Workout with entries closing at midnight tomorrow.
While Ghost and Raw Nutrition's Thavage Legend Pre-Workout has some extremely limited availability at the moment at the pop-up event and giveaway, we wouldn't be surprised if this is just the situation for now. With such a huge collaboration, this could easily be the only way to get the supplement initially, with other ways like purchasing online or from select stores coming later.