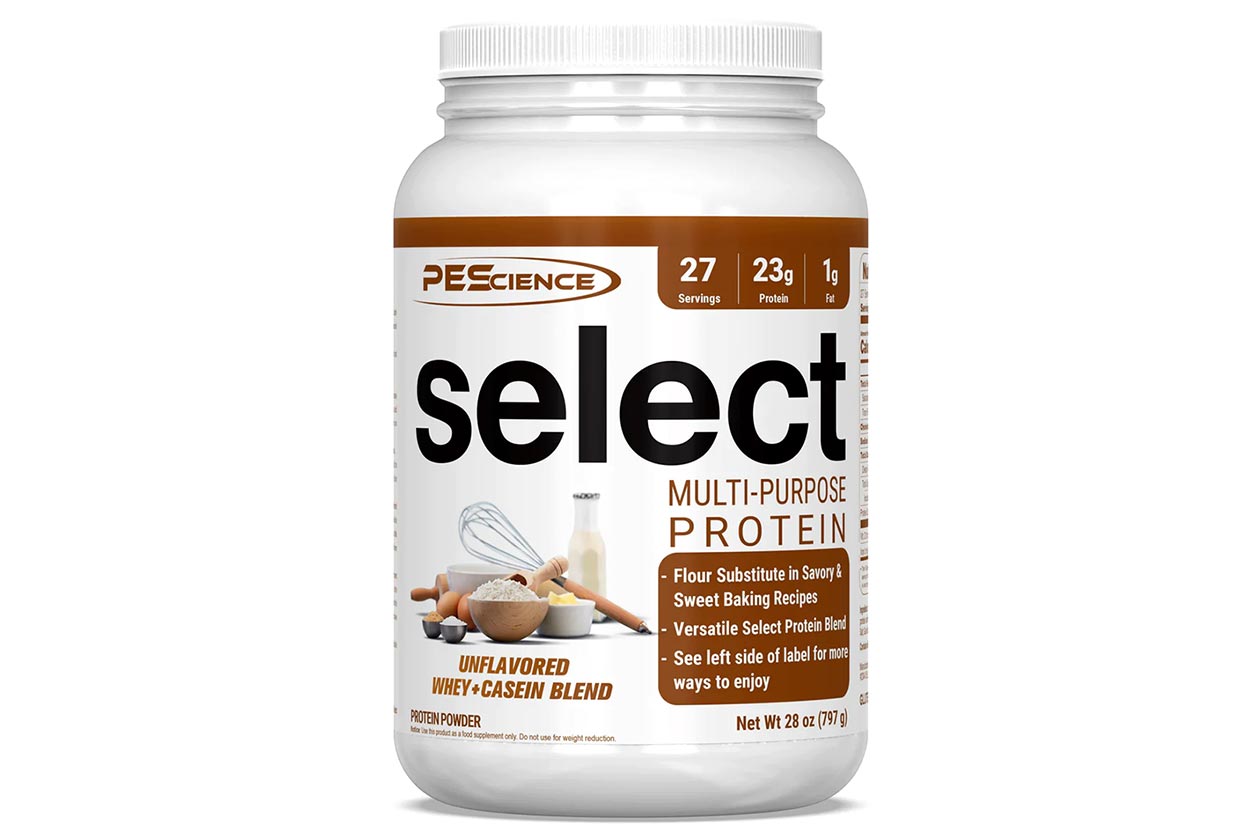 Select Protein is the premium, popular, and great-tasting protein powder from the reputable PEScience, and it is one of the supplements the brand is most known for. Select has grown into a family of products over the years with spin-offs like Select Plant Protein, Select Protein Cafe Series, the Select Protein Bar, and now we have Select Multi-Purpose Protein.
PEScience's Select Multi-Purpose Protein features a similar kind of formula to the original Select Protein, with a blend of milk isolate and whey concentrate, providing a fast and slow delivery of amino acids. The difference with Select Multi-Purpose is indeed the purpose, as Select Protein is for making a traditional protein shake, while Multi-Purpose is unflavored and intended for things like functional baking and smoothies.
Select Multi-Purpose Protein's macros are, of course, much the same as Select Protein, with 23g of protein per serving, 2g of carbohydrates with a gram of that sugar, a gram of fat, and 110 calories. That is relatively clean, although, as mentioned, Select Multi-Purpose is unflavored, with the only ingredients outside of the proteins being salt and the thickener guar gum.
You can purchase Select Multi-Purpose Protein straight from PEScience's online store, where it costs exactly the same as a standard tub of Select Protein at $36.99 with the same amount of servings at 27. You can bring that down with the brand's always-running coupon code "INSIDER", which currently gets you 10% off, bringing the supplement down to $33.30.