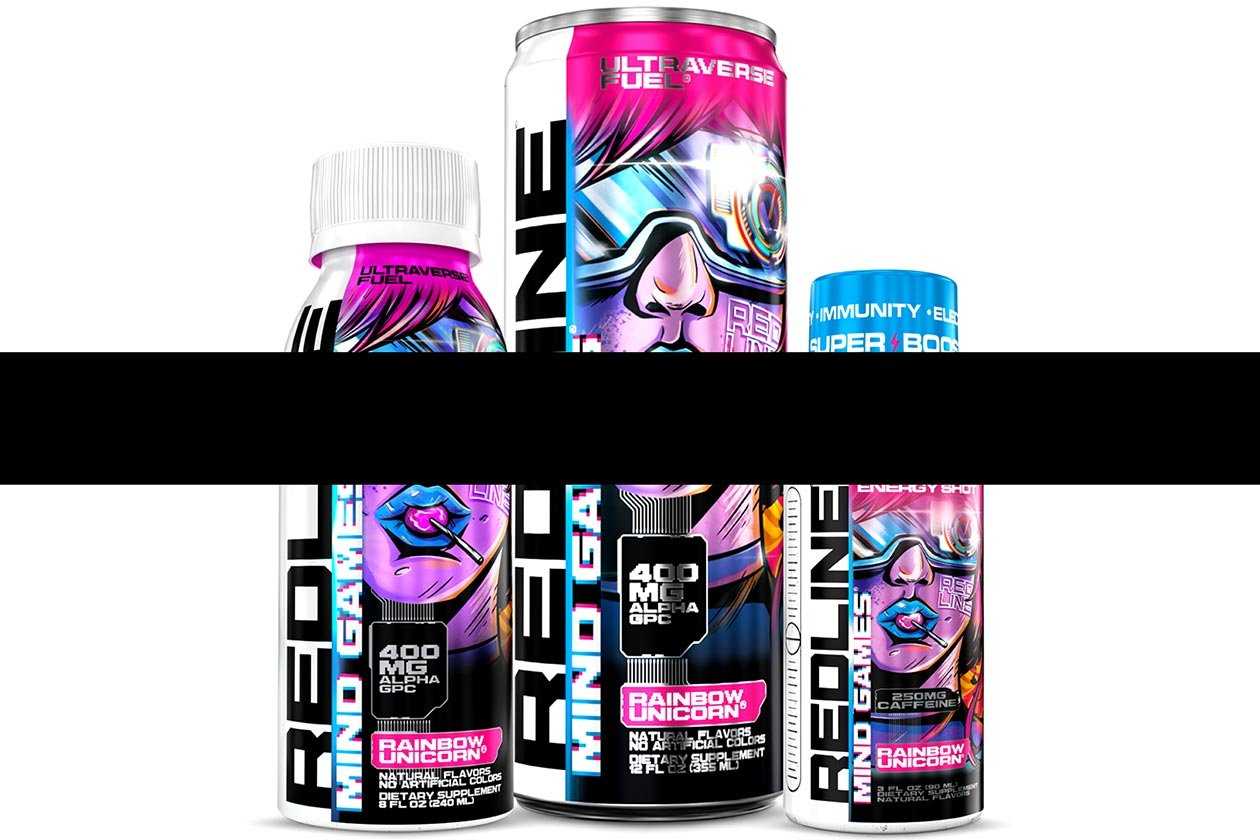 VPX Sports is mostly known for its hugely popular and widely available Bang Energy drink, although, as we've mentioned many times before, it does make several other beverages. There is the Meltdown drink infused with ketones, the hydration-supporting VOOZ, the immunity shot Quash, and even other Bang-branded products such as Bang Energy Natural, Bang Keto-Coffee, and Caffeine-Free Bang.
An all-new beverage or series of beverages has been previewed by VPX Sports, and it falls under its long-running Redline family of products. That line includes items like the Max 300 energy shot, the Redline Xtreme RTD, and the Redline Micro-Burst fat-burning supplement. The all-new series of products the beverage giant has shared the first look at is named Redline Mind Games, and it isn't entirely about energy.
VPX Sports' Redline Mind Games is a collection of drinkable products with a Redline Mind Games carbonated can, a smaller 8oz bottled beverage, and a compact shot. Looking at the preview of the Redline Mind Games series, the main goal of them appears to be to enhance mental focus as well as energy. The canned and bottled products highlight 400mg of the focus-supporting alpha-GPC on their labels, which is why we're saying they look to have a more nootropic approach.
Interestingly VPX Sports' Redline Mind Games shot doesn't highlight alpha-GPC on the front but instead, a solid 250mg of caffeine for increased energy, leaving us wondering if caffeine isn't in the other two. Either way, more information is definitely needed for the latest family of functional beverages from the maker of Bang Energy, and we look forward to seeing it all and what its key point of difference is.