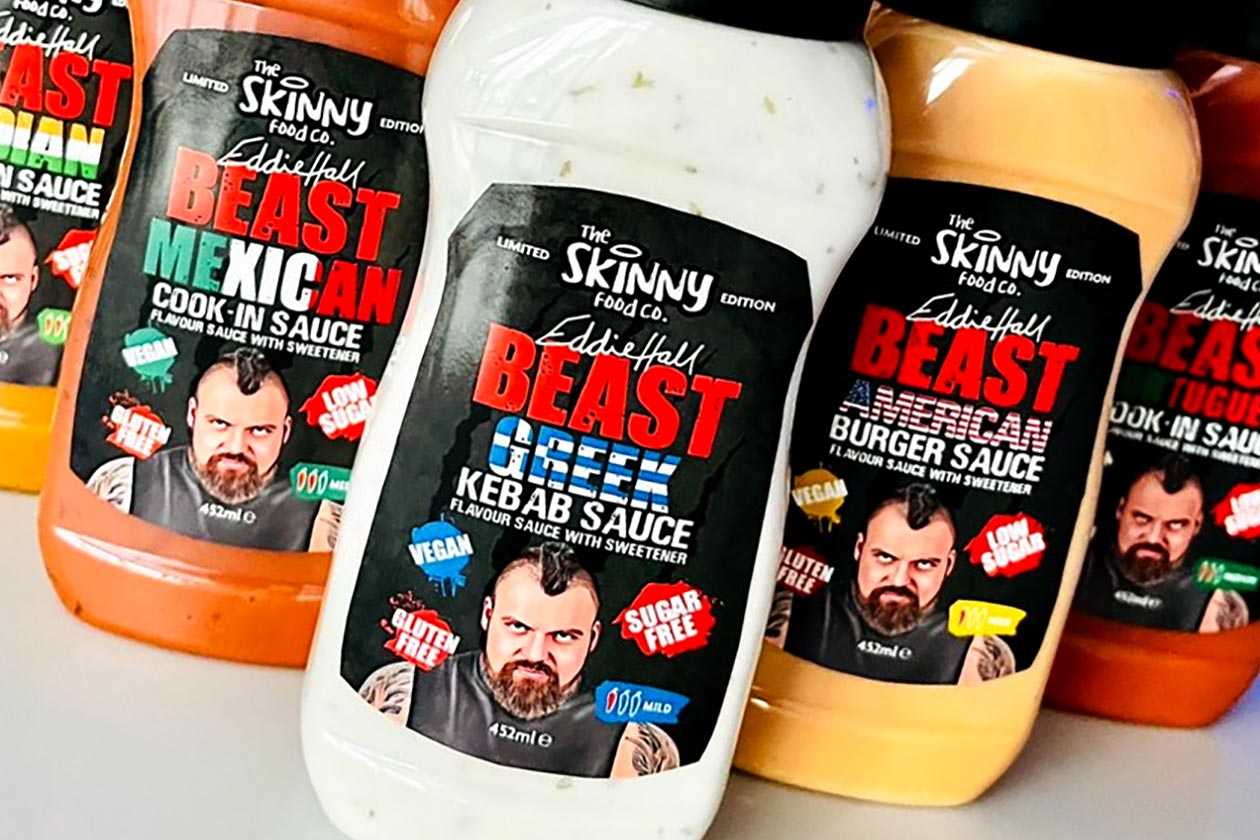 We recently got a look at the products that are going to be coming out of The Skinny Food Co's partnership with Eddie "The Beast" Hall with special edition versions of the brand's already available High Protein Bread, Pizza Base, and Wraps. With that announcement, the functional company said it had more up its sleeve with Eddie Hall, and today we have details on what else is coming from the collaboration.
The Skinny Food Co has shared a picture of a line of low calorie sauces put together with Eddie Hall. They are all called Eddie Hall Beast, followed by the name of the sauce, such as Eddie Hall Beast American Burger Sauce. In the other products we posted about earlier in the week, we mentioned they were essentially rebranded versions of already available items, and it looks like these might be as well.
There are eight Eddie Hall Beast sauces previewed, which is the same amount of sauces The Skinny Food Co has in its Fakeaway Series. All of Eddie Hall's sauce flavors also match up with those Fakeaway sauces. For example, Skinny Food's Fakeaway has Burger, Pizza, Jerk, and Kebab Sauce, and the Eddie Hall Beast family has American Burger, Italian, Jamaican, and Greek Kebab Sauce.
While we haven't seen any clarification that the EddieHall collaboration sauces are indeed the same as the Fakeaway Series sauces, it's extremely coincidental how the eight flavors pictured match up to those available from Fakeaway. It would certainly be fun and exciting to see completely different flavors and experiences in the upcoming line of sauces, especially since it's a collaboration.