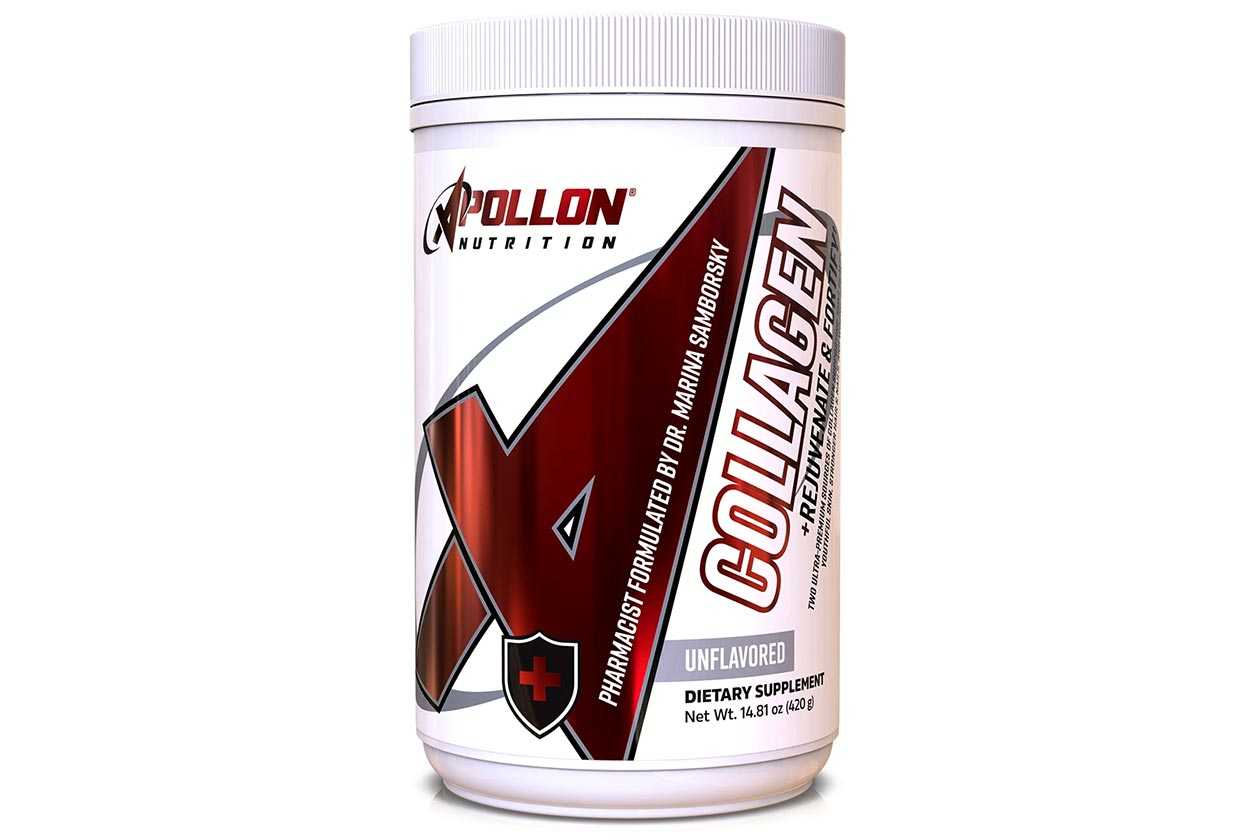 Last year, on its way to becoming one of our three Brands Of The Year for 2021, Apollon Nutrition brought its approach to a handful of completely new categories, far beyond the areas it was known for. This year we're seeing even more of that with the introduction of the loaded intra-workout Over The Top and the gaming supplement Overtime Universal Soldier.
Tomorrow Apollon Nutrition is showing its range once again, introducing a collagen-based product, although this is far from your typical standalone collagen. The simply named Apollon Collagen does indeed feature the title ingredient by way of premium Naticol marine-sourced collagen at a hefty 12.65g per serving and half a gram of KollaGen II-xs providing type II collagen.
The formula behind Apollon Nutrition's Collagen doesn't end there, it also comes with 250mg of vitamin C to improve collagen synthesis, 200mg of hyaluronic acid, and two premium beauty ingredients, again, making this more than your typical collagen. Dermaval has been squeezed into the supplement at 50mg to further enhance collagen production, plus 250mg of Astrion, proven to help reduce wrinkles, skin hydration, and appearance.
Apollon Collagen is more of a comprehensive beauty product, providing all of the usual effects from its high-quality collagen sources in Naticol and KollaGen, alongside the many beauty benefits of hyaluronic acid, Dermaval, and Astrion. The supplement is, as mentioned, arriving tomorrow at apollonnutrition.com in a convenient unflavored powder with 30 servings a tub.