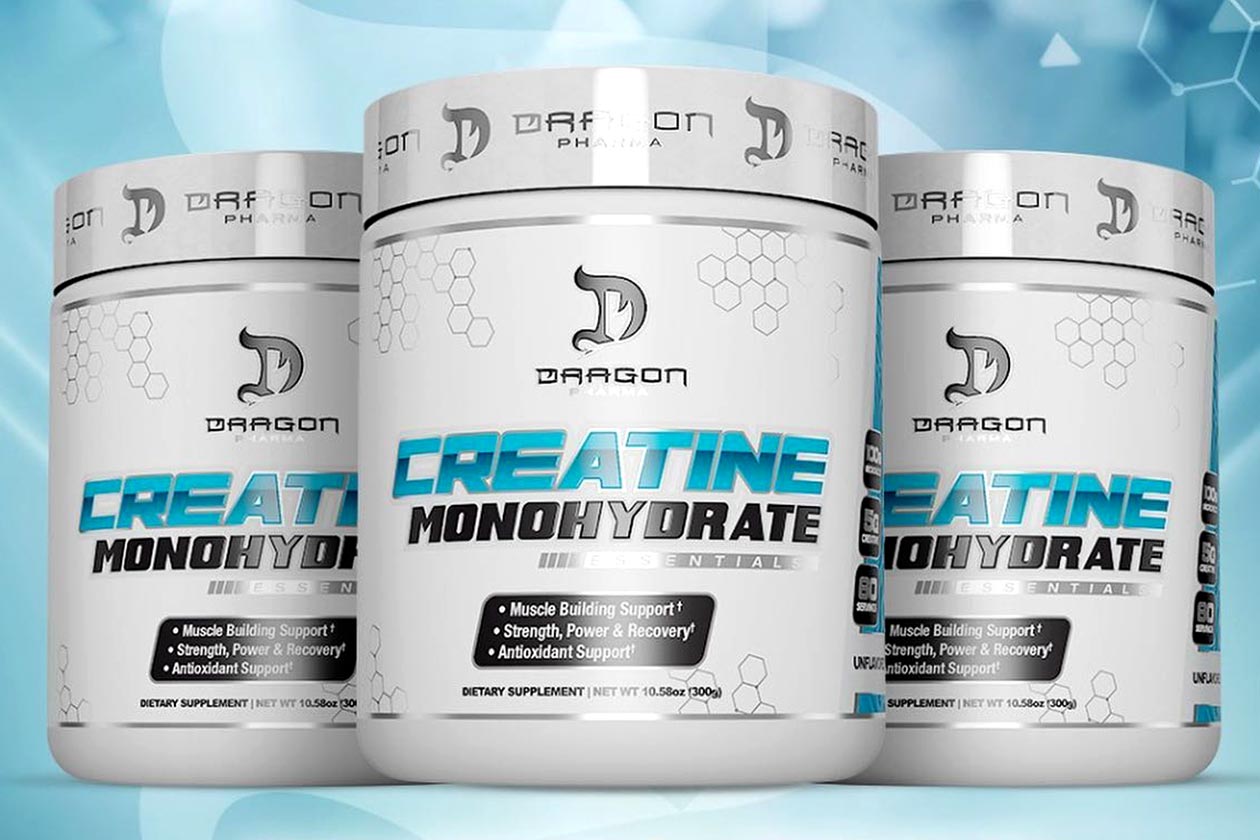 Tomorrow, Brazilian brand Dragon Pharma is launching another creatine supplement, separate from its previously released ATP Force and its relatively advanced creatine formula. The most recently available ATP Force came with 5g of high-quality CreaPure creatine monohydrate, 2g of taurine, 2.5g of betaine, and another premium component in 150mg of elevATP, all to support strength, power, and performance.
Dragon Pharma's latest creatine creation is significantly simpler than ATP Force; in fact, it's as straightforward as you can get, with an unflavored tub of bulk, tried and true creatine monohydrate. The tub itself tips the scales at 300g, giving you a total of 60 servings at a full 5g in each. It is obviously a step down in terms of complexity next to ATP Force; although being a standalone product, it'll also be a much cheaper.
We don't know the price of Dragon Pharma's simply-named Creatine Monohydrate, but again, with the one and only ingredient it has, it'll cost less than ATP Force which was last seen direct at $34.99 for a tub of 30 servings.