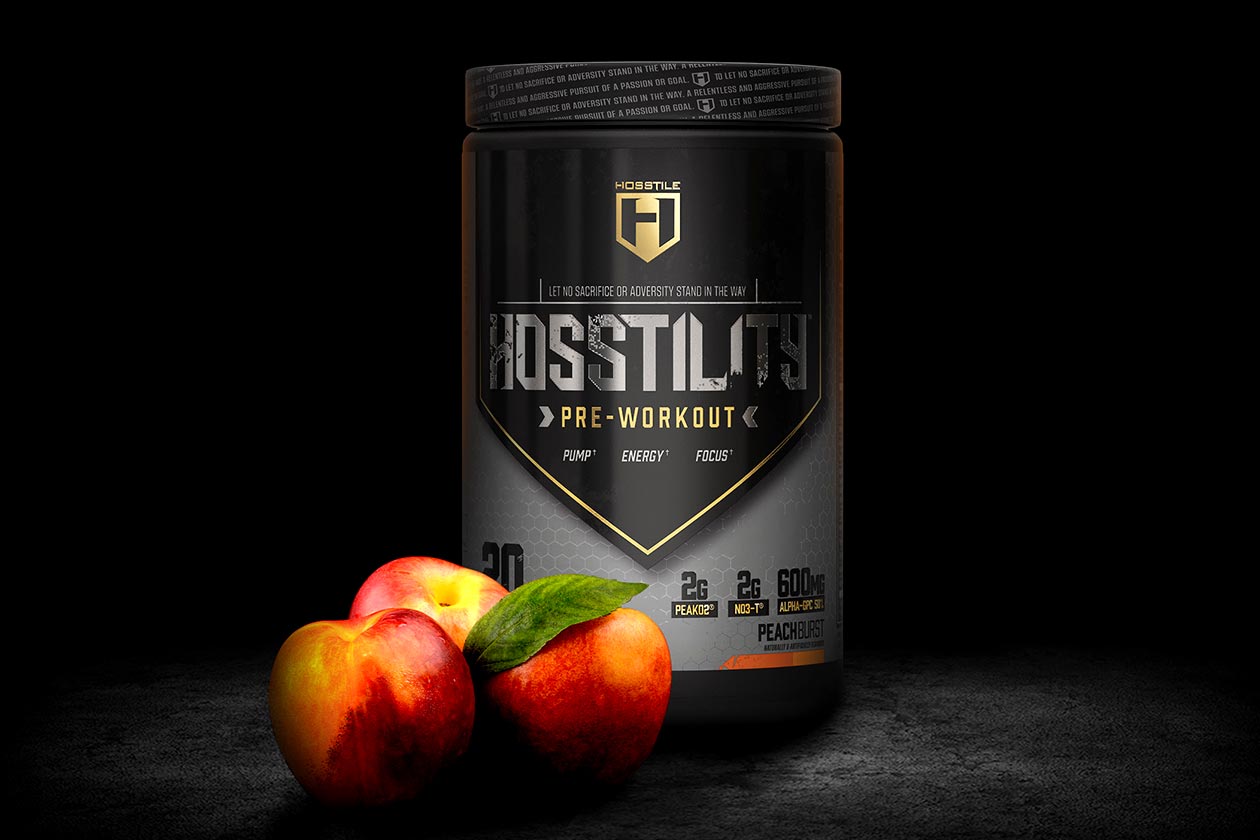 It's been some time since we've seen something new and exciting from Fouad Abiad's bodybuilding supplement brand Hosstile. The most recent drop was a classic Cookies & Cream flavor of its ISO H1 protein powder, then before that, we got the basic but extensive, seven-piece Stacked Series. This week Hosstile is back in the news here at Stack3d with details on another flavor extension, similar to the ISO H1 news from April.
Now available over on Hosstile's website is the fourth flavor of its premier stimulant pre-workout Hosstility with Mango Punch, Grape Bubble Gum, and Watermelon Candy now alongside an all-new Peach Burst. The refreshing addition to the supplement's menu is a great fit as last year; the brand dropped its stackable pump pre-workout Bloodshot in a Sour Peach flavor, which will go nicely with Peach Burst when stacked together.
A full-size 20-serving tub of the pre-workout Hosstility will cost you $49.99 straight from Hosstile's online store, although you can bring that down a bit with an ambassador coupon like Nick Walker's "MUTANT", which lowers everything by 10%.