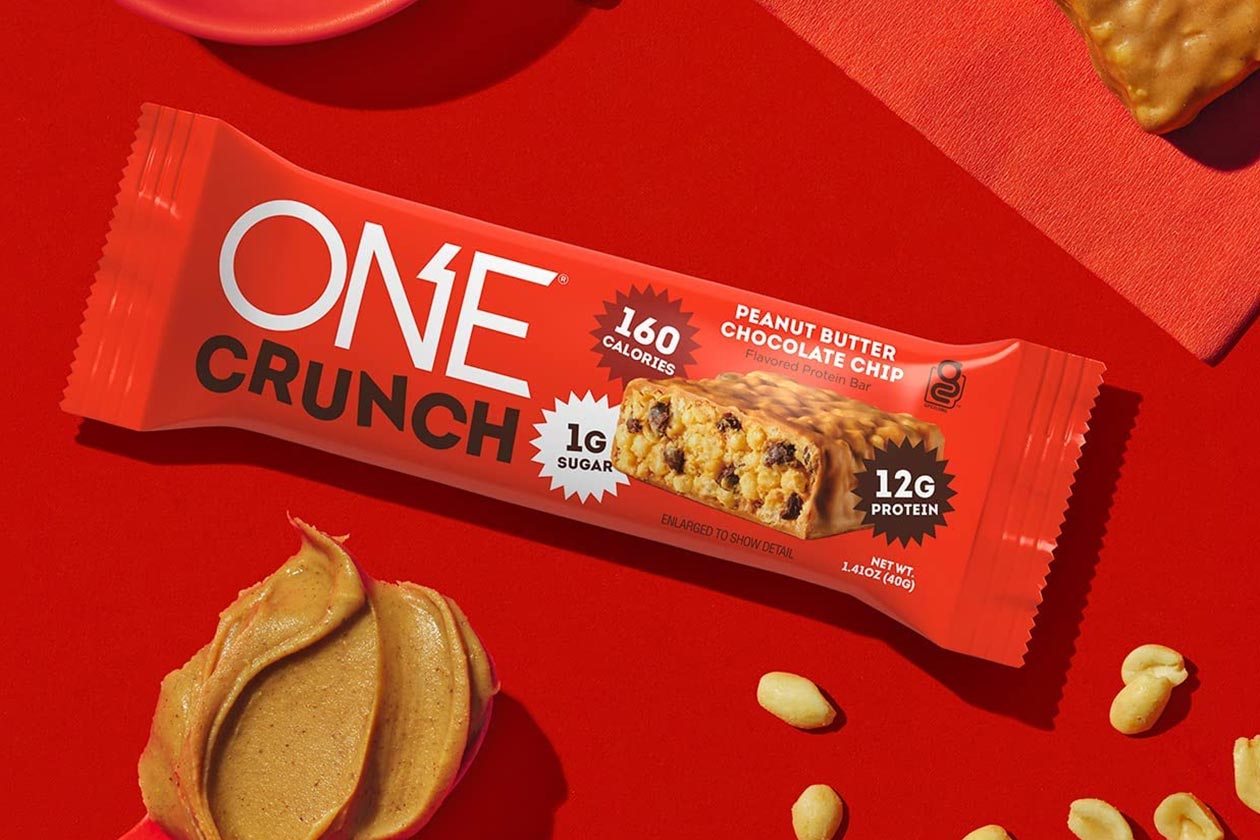 Functional food company One Brands, known for its hit high-protein One Bar, has introduced a completely new protein snack by the name of One Crunch Bar. The brand's latest innovation comes in the traditional bar format weighing a moderate 40g a piece, and the significant change with this compared to the original One Bar is that it is a crunchier experience.
One Brands' crispier One Crunch Bar rolls together small crunchy pieces and flavor-related bits like chocolate chips and peanuts, and covers it in a layer of flavor. The product has three options, in Peanut Butter Chocolate Chip, Marshmallow Treat, and Cinnamon French Toast. The macros of the One Crunch Bar are reasonable for the size, with 12g of protein, 16 to 18g of carbohydrates, only a gram of sugar, 5 to 6g of fat, and 140 to 160 calories.
The One Crunch Bar is certainly a great addition to the One Brands family of functional foods, even more so as it has never really strayed too far from the product it's most known for in the One Bar. The crunchier alternative mixes things up and shows the brand is willing to step outside of its familiar format, something its many competitors have done a lot of lately.
One Brands will be launching the One Crunch Bar through the likes of the online giant Amazon and the major supermarket Walmart, although at the moment, only the latter has the product in stock. You can pick up the crunchier high-protein experience at walmart.com in its Peanut Butter Chocolate Chip and Cinnamon French Toast flavors at $7.47 for a box of four.