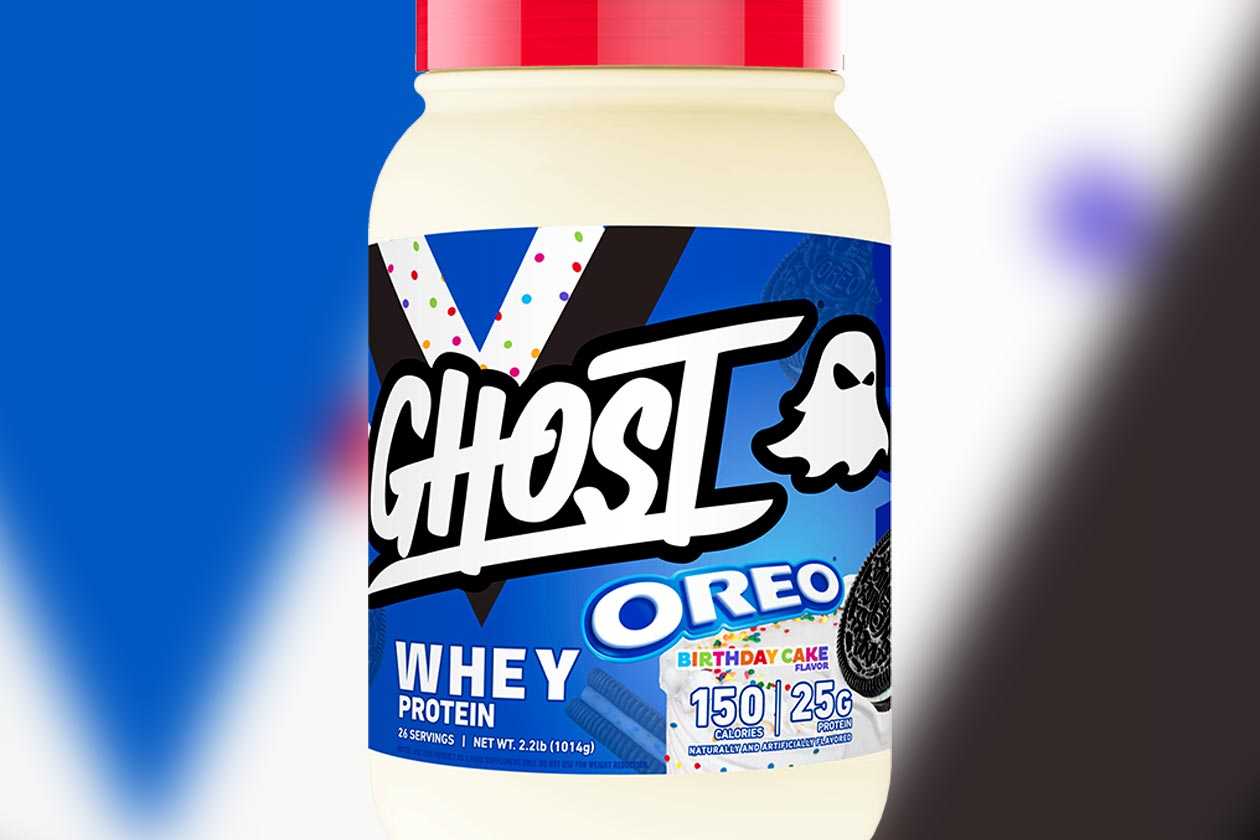 This year is the absolutely incredible 110th birthday of the world-famous Oreo cookie, with the product first sold to a grocery store over a century ago in 1912. To go with that rare milestone, Mondelez, the owner of Oreo, released a special edition Birthday flavor of the classic sandwich cookie featuring colorful birthday sprinkles throughout the cookies and filling.
The original lifestyle supplement company and our Brand Of The Decade, Ghost, is joining in on the 110th birthday celebration and has put together a special edition flavor of its own. To go with the Birthday flavor of Oreo, the sports nutrition brand has created an authentic Oreo Birthday Cake flavor of Ghost Whey, put together in partnership with the cookie itself.
This is the second time Ghost has teamed up with Mondelez and Oreo for a collaboration flavor, the first being last year's regular Oreo Ghost Whey. The upcoming Oreo Birthday Cake will still feature a solid Ghost Whey nutrition profile with 25g of protein per serving and a reasonable 150 calories, and it'll be launching soon, exclusively through the brand's mobile app.