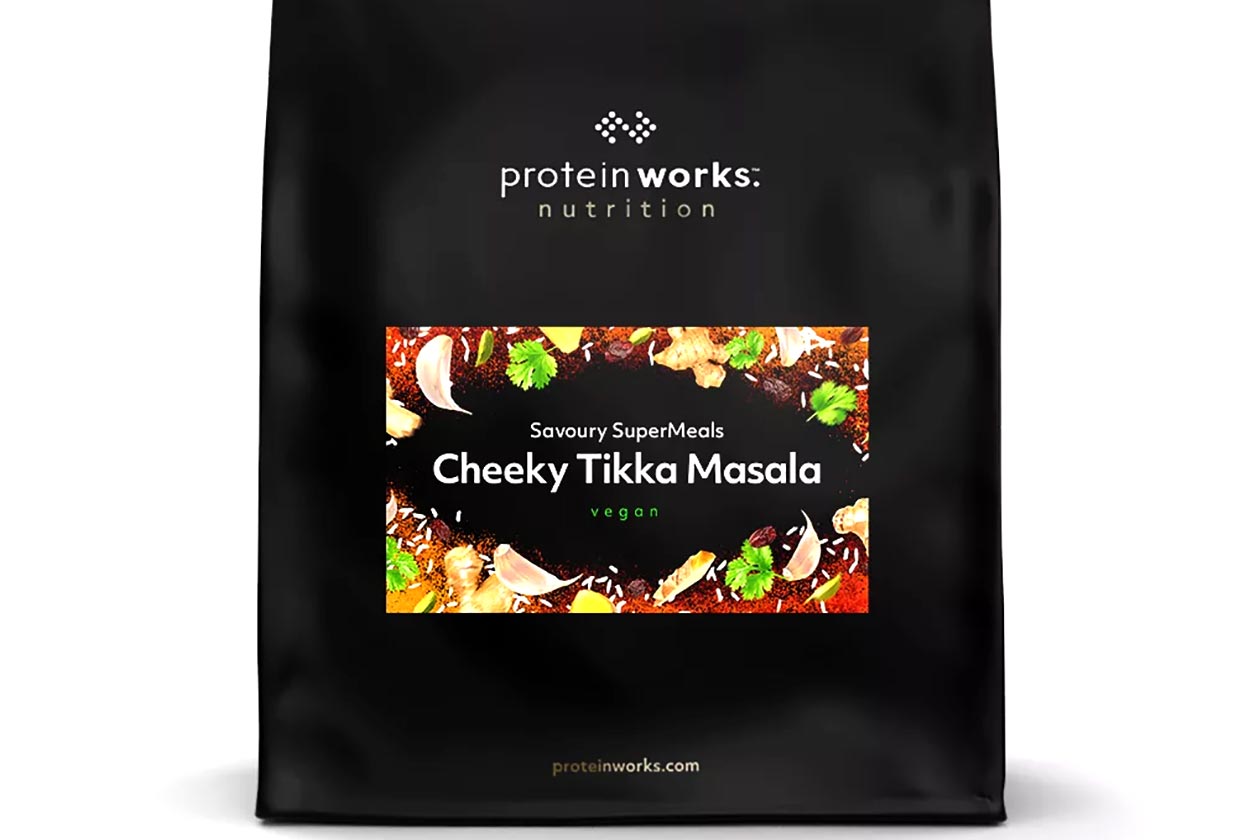 After a lot of hype and buildup, UK-based sports nutrition company Protein Works has introduced Savory SuperMeals. It is an easy-to-prepare meal solution made with real food ingredients like white rice, couscous, and sultanas. The brand claims to provide the perfect amount of protein, fats, carbohydrates, and fibre, although that obviously comes down to the individual and their preferred diet.
Nutrition and ingredients
Protein Works Savory SuperMeals provide 22g of protein in a 90g serving, primarily from soy-based protein crispies. Alongside that, you get 44 to 46g of carbohydrates from white rice, under 9g of sugar, 5.4 to 6.1g of fiber, 7.8 to 9g of fat, and 345 calories. To make it an even more complete meal solution, the brand has infused its Savory SuperMeals with ingredients to provide 26 different vitamins and minerals.
There are two flavors available for Protein Works' Savory SuperMeals in Bangin' Burrito and Cheeky Tikka Masala, each with its own set of spices such as paprika, chilli, cumin, ginger, caraway, and cardamom. The brand also only uses plant-based ingredients in both of the product's options, so they are vegan-friendly, opening them up to an even broader audience.
How to prepare
Protein Works' latest innovation is indeed a solid nutrition product, although, as mentioned earlier, another key feature is that it is incredibly easy to turn it into a warm, ready-to-eat meal. All you need to do is scoop your serving of Savory SuperMeals into a reasonably sized bowl, pour in a little under a cup of hot water, cover your bowl for about five minutes, then uncover, stir, and it is ready to throw down.
Where to buy
Savory SuperMeals are available directly from Protein Works' online store in three purchase options, with a single bag packing enough for ten meals at £29.99 (36.19 USD), two bags at £29.90 each, or four for £29.87 each. As you can see, there isn't much difference between the single, double, and four-pack Savory SuperMeals; however, for a limited time, you can use the code "MEALS" to get two for one.