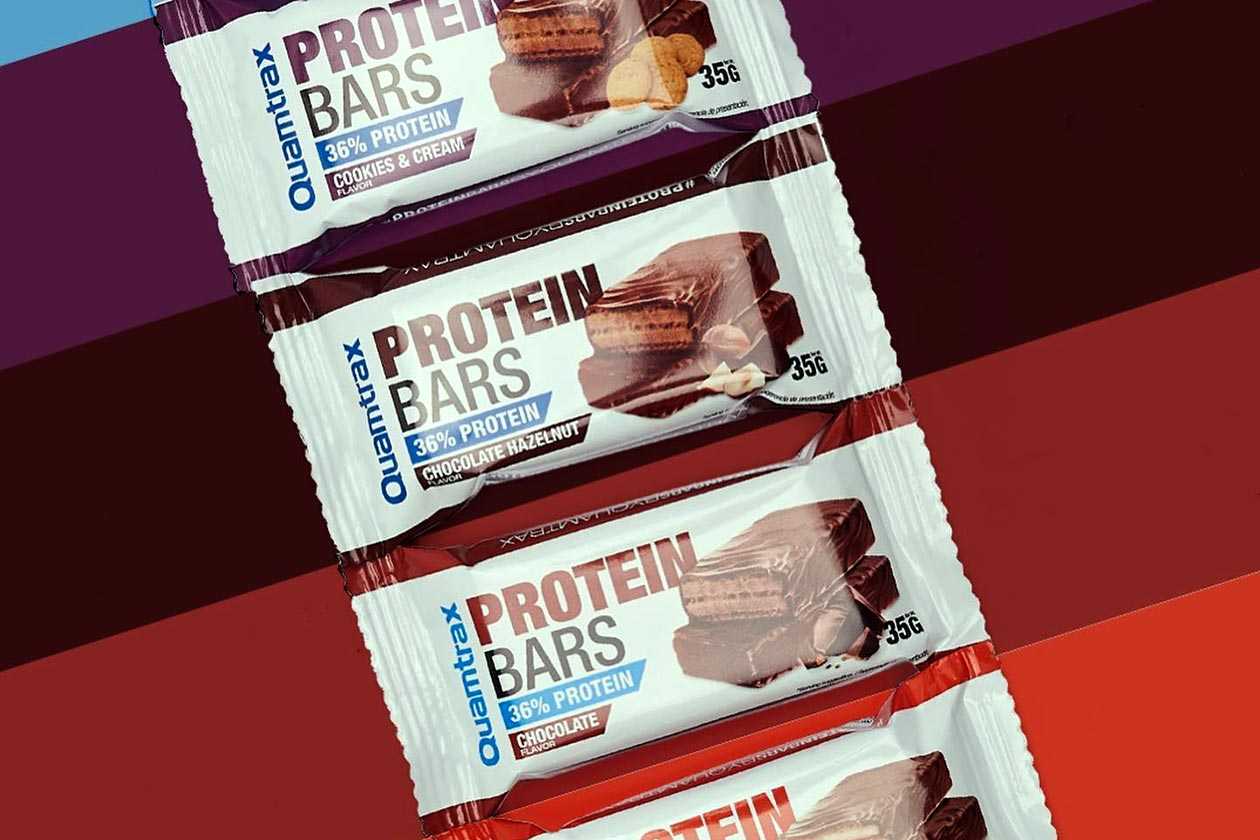 Popular Spanish brand Quamtrax Nutrition has its hands in both sides of the sports nutrition industry, with supplements and functional foods, and it has a lot more of the latter than most. Despite already having quite the diverse selection of convenient, on-the-go items, it is introducing another one this month with the simply named Quamtrax Protein Bars.
Quamtrax Nutrition's latest functional effort is made with milk protein to give it that high amount of protein, MCTs for healthy fats, and interestingly creatine monohydrate, although it doesn't list the amount you get per bar. The nutrition profile in Quamtrax Protein Bars is actually quite balanced and dense considering its light 35g size with 12.6g of protein, 12.57g of carbohydrates, 9.17g of that sugar, and 9.45g of fat.
That protein obviously isn't the more common 20g, although most of the bars with that amount weigh in at 60g, and if you scale up the Quamtrax Protein Bars to that, you will get 21.6g of protein. Those numbers above are based on the product's Chocolate flavor, which is one of seven flavors it has launched in; the other six being Choconana, Caramel Nuts, Cookies & Cream, Lemon, Yogurt, and the tea biscuit-inspired Maria Cookie.
Quamtrax Protein Bars have a crispy and crunchy wafer build, with two layers of wafer making up the main body, then they're all covered in delicious milk chocolate. The product is out now in the brand's home country and costs around €1.50 (1.54 USD) per bar and gets as low as €1.20 (1.23 USD) when grabbing a box of 32 protein-packed crunchy wafer bars.