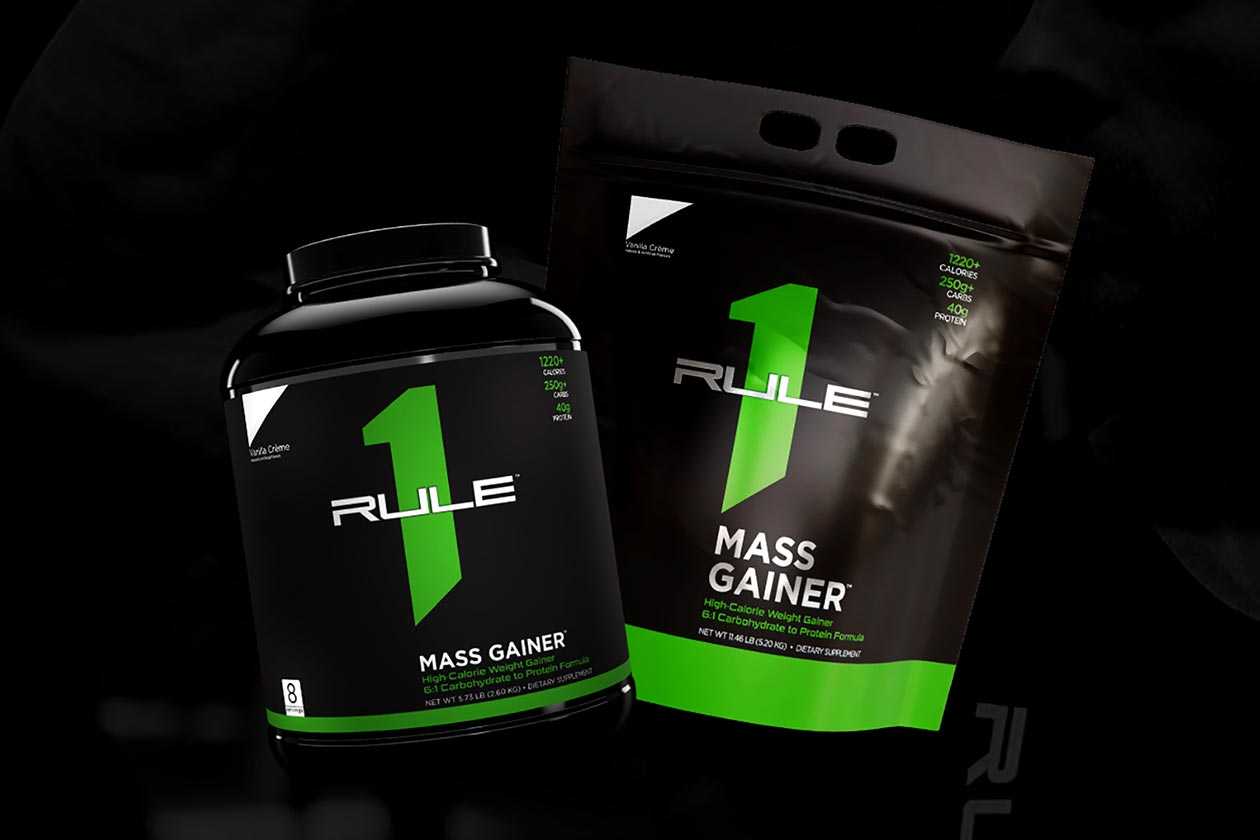 Rule One Proteins has officially launched the supplement it teased last week with a mysterious, mostly blacked-out image, of what appeared to be a traditional 5lb tub of protein powder. Based on the silhouette, we suspected it to be some sort of protein product, whether that be a classic protein powder, meal replacement, or gainer, and we were correct, as it a new and improved version of the brand's high-calorie gainer R1 LBS.
The latest from Rule One Proteins is a complete revamp of R1 LBS, keeping the supplement as a nutrient-dense weight gainer, although making a few formula changes and switching its name to R1 Mass Gainer. The new title is a little more obvious and to the point, which is what you want a lot of the time for a product, and the nutrition has been stepped up with the same protein but a lot more carbohydrates, fat, and calories.
Each serving of Rule One Proteins' R1 Mass Gainer packs 40g of protein, from a blend of whey concentrate, isolate, and hydrolyzed whey; 254g of carbohydrates from maltodextrin, rice bran, and Compound Solutions' premium Carb10; and a roughly 22% higher calorie count compared to the original R1 LBS at 1,260. The fat in R1 Mass Gainer is slightly higher, too at 8g, and the brand still includes added creatine monohydrate at a gram per serving.
Rule One R1 Mass Gainer is already in stock and available in its online store, where you'd usually pay $44.99 for a bag of eight servings and $74.99 for the 16 count. To celebrate the launch of the improved supplement, the brand is discounting everything by 40%, drastically lowering R1 Mass Gainer to $26.40 and $44.40, respectively. That goes for all five of its flavors, including classics like Chocolate Fudge and Vanilla Creme.